Abigail Breslin Biography
Abigail Breslin is an American singer and actress, known for playing a role of Libby Putney in the FOX horror-comedy series, Scream Queens. She is one of the youngest actresses nominated for Academy Award for portraying a role of Olive Hoover in film Little Miss Sunshine.
Abigail Breslin Early Life and Career
Abigail Kathleen Breslin was born on April 14, 1996, in New York City, to Michael Breslin father and Kim Breslin, mother. Her father is a consultant and a computer programmer. She has two older brothers, Spencer Breslin and Ryan Breslin who are also actors. She was named after the second First Lady of the United States, Abigail Adams.
The gorgeous actress, Abigail made an onscreen debut at the age of three in a commercial, Toys "R" Us. As she grew up in the family of actors, she decided to make her professional career as an actress.
At the age of five, Abigail appeared in the film, Signs as a role of Bo Hess, directed by M. Night Shyamalan. Her role gained a wide recognition and made her the nominee of Young Artist Award.
Youtube: Abigail Breslin's short interview in 79th Annual Academy Awards.
But, Abigail made her major breakthrough performance in 2006 after appearing in comedy-drama, Little Miss Sunshine. The movie earned her five awards such as Lowa Film Critics, Tokyo International Film Festival, Critics Choice(two times), and Screen Actors Guild Awards.
Furthermore, she also won Young Artist Award for portraying the role of Anna Fitzgerald in the film My Sister's Keeper.
Youtube: Abigail Breslin short role in Little Miss Sunshine.
Some other films and television series Breslin appeared in are Rango, The Call, Haunter, Final Girl, Hack, Ghost Whisperer, Family Plan, and so on. Apart from her acting career, she has released songs like Fight For Me, Just A Game, You Suck, Christmas In New York, etc.
More recently, the American actress has made an appearance in the series, Dirty Dancing, and films; Freak Show and All The Fine Boys.
Abigail Breslin Personal Life
Abigail Breslin is currently dating the British actor, Freddie Highmore. He is known for his work in the adventure comedy film Charlie and the Chocolate Factory.
Before Freddie, she was rumored to be dating the lead guitarist of the alternative band, All Time Low, Jack Barakat. But the couple never confirmed their relationship while there were rumors that Jack was the inspiration for Abigail's song, You Suck.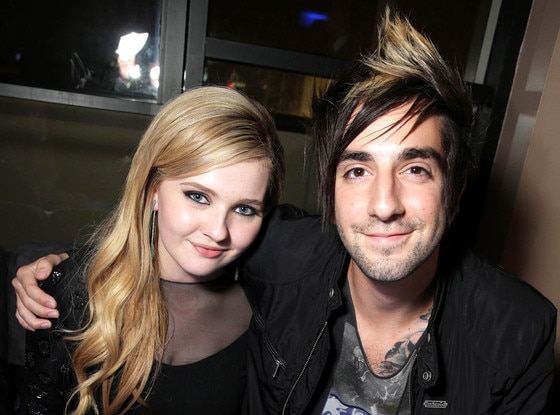 Moreover, Abigail was also rumored to be in relationships with British actor, Tom Sturridge and Australian guitarist, Michael Clifford. Similarly, Abigail revealed that she was raped by her ex-boyfriend but did not report the incident to police. She stated that,
"I didn't want to view myself as a 'victim,' so I suppressed it and pretended it never happened. I knew how hurt my family and friends would be after finding out and I didn't want to put them thru that,"
Abigail revealed the incident through the Instagram.
Instagram: Abigail revealed her raped incident.
Abigail Breslin Net Worth
Abigail makes a tremendous money from her acting as well as singing professions. She has maintained her net worth from her multiple screen appearance and awards. As of 2017, her net worth is estimated at around $12 million.
Others