Ana Lorena Sánchez Biography
Ana Lorena Sánchez is a Mexican actress, widely recognized for her role as Elizabeth Gomez in the Telemundo series Relaciones Peligrosas. Ana is active since 2012 and has potrayed the role of Ana Lorena Rincon in the Venezuelan TV series Cosita Linda, and as Sofia del Junco in the TV soap opera Tierra de Reyes.
Early Life
Ana Lorena Sánchez Mondragón was born on August 14, 1990, to Mexican parents in Mexico City, Distrito Federal, Mexico. She spent most of her early years in Mexico City, Mexico. Since her early age, she was an interested in acting and attended several acting classes. And, Ana's parents were very supportive about her interest.
Instagram: Ana is her childhood.
Career
Ana made her acting debut in the Vicente Albarracín and Ricardo Schwarz's American Spanish-language soap opera Dangerous relationships playing Elizabeth Gómez in 2012. The series was designed by Roberto Stopello and developed by Telemundo Studios.
In 2014, Ana landed a lead role in Carlos Sotomayor and Peter Tinoco's Spanish-language TV series Cosita Linda. She appeared as Ana Lorena Rincón along with the stars Pedro Moreno as Olegario, Zuleyka Rivera as Viviana, and much more.
In 2015, she made her appearance as a recurring role Carla in the Demente criminal.
Ana Lorena Sánchez on the set of Cosita Linda
Source: www.youtube.com
Tierra de Reyes
Ana starred Luis Manzo and Ricardo Schwarz's directed series Tierra de Reyes in 2014-2015. She starred as a Sofía Del Junco, a role played by her is very exciting because she is the adult daughter of Ignatius and Cayetana. She serves in the office of Veterinary due to his great love for animals and nature.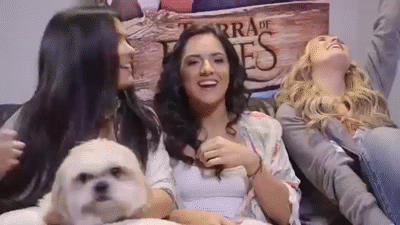 Ana Lorena Sánchez
Ana has an extraordinary relationship with workers and has received her father's dignity, which will bring big fighting with her mother and Leonardo. She is mature, stable and lover of justice.
Despite his youth and delicate beauty, she is a fragile, self-absorbed and sad woman. Sofía is the ex-wife of Leonardo "Fabián Ríos ." She experienced a sexual assault that has left its mark on her soul but has fallen in love with Arturo (Aarón Díaz).
Magazine Cover
Ana Lorena Sánchez has covered several magazines such as Latino Paraiso Magazine Cover on 16 November 2015. On April 2016, she has featured in El Aviso Magazine Cover and also attended a press interview before the opening of the show "¡Qué Noche! Con Angélica y Raúl" on Telemundo.
Ana also arrived at Telemundo's Premios Tu Mundo Awards at American Airlines Arena on August 20, 2015, in Miami, Florida. In 2015 she Ana Lorena Sánchez arrived at Billboard Latin Music Awards presented State Farm on Telemundo in Miami, Florida. Her gown is Jovani.
Ana Lorena Sánchez Eventos Magazine July August 2015
Source: Pinterest
Personal Life
Ana is not married yet, and her current relationship status is single. However, in the past, she has dated few men. Ana was in a relationship with an actor, Julián Gil in 2015 but after dating her boyfriend for almost one year, the couple ended their relationship in 2016.
Ana Lorena Sánchez with her ex-Julián Gil
Source: Arte y Medio
During Ana and Julian's relationship, the couple attended several awards functions. The pair attended the carpet Latin Grammy Acoustic Session 2015, held in Indianilla station, Mexico City in 2015 and also the concert of Alejandro Fernandez at Starlite in 2016.
Net Worth
Ana is active in the television industry since 2012 and has appeared in several series and covered several magazines. With all her efforts she is paid a good amount of salary.
Most of her income source acclaims from her acting career and her estimated net worth floats in million dollars. Her classy dresses and gowns, her expensive looking ornaments gives us the hint about her net worth. She like to travel in weekends in yacht.
Instagram: Ana travelling in a yacht.
Others