Anna Paquin is a well-known Academy Award-winning actress, who has appeared in such movies as "X-Men," "The Piano" and the TV series "True Blood." Paquin, a Canadian-born New Zealand actress, belongs to a mixed ethnicity of French-Canadian, Irish, Dutch, English.
Early Years
Anna Paquin, an accomplished actress, was born on 24 July 1982 in Winnipeg, Manitoba, Canada. Her parents, Mary Paquin, and Brian Paquin were both teachers, who moved to New Zealand when Anna was just a child. She has two siblings, a sister Katya, and a brother, Andrew.
From 1994–1995, Paquin attended Hutt Intermediate School in New Zealand and later enrolled at Wellington Girls' College. She has completed her high school diploma in Los Angeles, at Windward School and graduated in June 2000. She also studied at Columbia University but remained absence after one year to continue her acting career.
At the age of 9, Paquin decided to audition for a role in Jane Campion-directed new movie, just for fun. Not knowing this would change her whole career, she went for an open casting call, without any prior acting
Early Career
Knocking out numbers of other young girls, Paquin won the role of Flora McGrath in the historical drama "The Piano," (1993) where she earned high reviews from critics and fans. In the film, she played the daughter of a mute woman, (played by Holly Hunter), which won her the Academy Award (Oscars) at the tender age of 11.
Young and Speechless Anna Paquin Accepting the Prestigious Oscar Award in 1993
Film Career
After her Oscar award winning film, Paquin took a break from acting and chose to focus on her life, rather than her profession. After declining number of film offers, Paquin made a return to acting in 1996, first playing the title character in the Charlotte Brontë classic, "Jane Eyre." That same year, she starred in the movie "Fly Away Home," playing a girl who adopts a flock of orphaned birds.
In 2000, she portrayed Rogue in the box-office comic book character in "X-Men" alongside Hugh Jackman, Patrick Stewart, and Halle Berry. Paquin reprised her role in other sequels, "X2″(2003), "X-Men: Days of Future Past," and "X-Men: The Last Stand" (2006).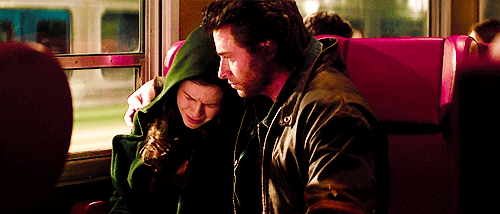 Anna Paquin and Hugh Jackman, a scene from X-Men
Small-Screen Stardom
Between 2006 and 2007, Paquin starred in her production company Paquin Films' Blue State, where she also served as an executive producer.
In 2007, Paquin received her first nomination for Emmy Award for her portrayal of a school teacher in HBO's made-for-TV film "Bury My Heart at Wounded Knee." The same year, she played Laurie in the horror film "Trick 'r Treat," which was released in 2009.
Paquin played as a waitress Sookie Stackhouse in the HBO supernatural drama series "True Blood;" for which she received the 2009 Golden Globe Award for her work on the show.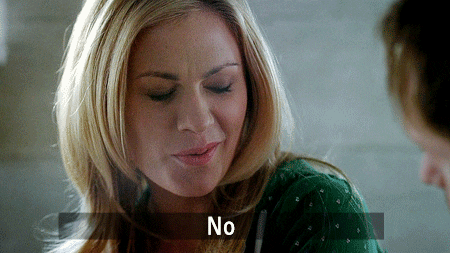 Anna Paquin as Sookie Stackhouse in "True Blood"
In 2009, Paquin played the role of Irena Sendler,  in "The Courageous Heart of Irena Sendler," a CBS TV film biopic based on Anna Mieszkowska's book "Mother of the Children of the Holocaust: The Irena Sendler Story." The filming took place in Latvia and was a Hallmark Hall of Fame presentation for the network.
In 2010, Paquin played the role of Lila Hayes in a romantic comedy, "The Romantics" alongside Josh Duhamel (Tom McDevon) and Katie Holmes (Laura Rosen). In 2011, she also played a cameo role in "Scream 4," alongside Kristen Bell.
She has done voice over for Kristin on an episode of "Phineas and Ferb." Paquin voiced Ramsey in Disney Pixar's film "The Good Dinosaur." She appeared in the 2016 miniseries, "Roots," playing Nancy Holt, the wife of a Confederate soldier.
Personal Life
On 5 August 2009, Paquin revealed that she is engaged to her co-star of "True Blood," Stephen Moyer. They began dating since shooting the show pilot in 2007. The duo married at a private residence in Malibu, California on 21 August 2010.
Paquin and Moyer have been blessed with a son, Charlie Moyer, and a daughter, Poppy Moyer, who are intimate twins born in September 2012. Through her marriage to Moyer, Paquin became a step-mom to Billy (born in 2000), and Lilac (born in 2002). Currently, The family lives in Venice, Los Angeles, California, US.
The Fashion Sync Duo, Paquin and Moyer strolling outside with their twins children, Charlie, and Poppy
Source: DailyMail/Bauer Griffin
Paquin gives a courageous support to a number of movements which battle for the equality of LGBT and has starred in a campaign video tribute to the victims of the 2016 Orlando gay nightclub shooting. Exhorting people with other sexual preferences like her to come out of their shell. Besides this, helping out poor youngsters is a job near to Anna's heart, and has donated to charities like "Children's Hospital Los Angeles."
Net Worth
Anna Paquin, who earned $275,000 from a single episode of "True Blood" has an estimated net worth of $14 million dollars. She made her fortune with The X-Men Series & True Blood and other endorsements.
The actress's desire to live in the luxurious mansion was fulfilled five years back when she bought a house in Malibu, California worth 1.6 million USD. The lady finds high-end cars irresistible and loves to embark on long drives with her husband in her Audi A5 Cabriolet.
Others