Brittany Daniel Biography
Brittany Daniel is an American actress better known for her roles in The Game and Sweet Valley High. In 2007, Daniel was nominated for 2007 MTV Movie award for her kiss in Little Man. Recently, on July 29, 2017, Daniel tied the knot with Adam Touni.
Brittany Daniel Early life and Education
Brittany Daniel was born on March 17, 1976, in Gainesville, Florida, United States. She is the daughter of Carolyn and Charlton Bradford ('C.B.') Daniel Jr. Daniel grew up along with her brother Brad Raylius Daniel and Cynthia Daniel.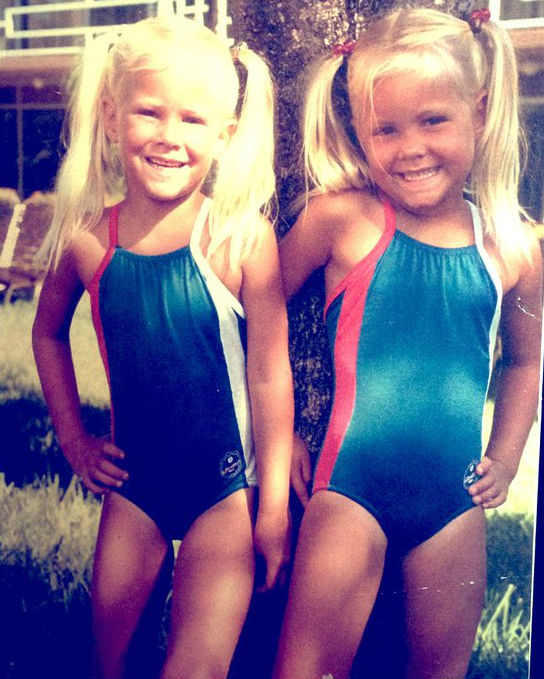 Brittany Daniel and her sister, Source: celebrityxyz
Daniel and her sister Cynthia both joined the Ford Agency and started modeling. Both of them appeared in Seventeen and YM and further appeared for the advertisement for Doublemint gum as the Doublemint Twins. Daniel graduated from the Gainesville High School.
Brittany Daniel Career
Initially, Brittany Daniel appeared in different advertisements along with her sister. In 1989, Daniel appeared in the sitcom The New Leave It to Beaver. At the age of sixteen, she played the role of Mila Rosnovsky on the short-lived syndicated teen drama Swan's Crossing.
Youtube: Swan's Crossing
And shortly after that, Daniel left her family and moved to New York for appearing in the movies and television series. After her high school, Daniel starred as Jessica Wakefield in the television series Sweet Valley High and also made her movie debut through The Basketball Diaries.
Instagram: The Game
Daniel continued her acting career and appeared in several series like That '70s Show, North Shore and also in movies including Skyline, Little Man etc. Later her role of Kelly Pitts in The Game helped her earn a wide recognization.
Youtube: Little Man
Brittany Daniel Personal life
Regarding her personal life, in March 2014, Brittany Daniel mentioned that she was diagnosed with stage IV non-Hodgkin's lymphoma in 2011. So, Daniel underwent the chemotherapy and was free of cancer in 2014.
Brittany Daniel is already married. Before her marriage, Daniel dated several celebrities including Joshua Jackson (1999 – 2000), John Corbett (2000 – 2001) and Carl Hagmier (2002). She further dated David Spade (2003 – 2004) and Jay Ellis (2014).
Brittany Daniel and David Spade, Source: Zimbio
Moreover, Daniel was also encountered with Keenen Ivory Wayans (2007 – 2013), Tyrese Gibson(1995) and Orlando Jones (1995).
Instagram: Brittany Daniel and her husband Adam Touni
Well, on July 29, 2017, Daniel tied a knot with Adam Touni. The couple is having a healthy relationship and hasn't faced any controversies regarding their divorce. Furthermore, they haven't disclosed any information about having children.
Brittany Daniel Net worth
A renowned actress Britanny Daniel earns a decent amount of money from her acting career. Till date, Daniel has starred in numerous movies including Joe Dirt 2: Beautiful Loser and also in television series like The Game.
As of 2017, the estimated net worth of Brittany Daniel is $3 million. Daniel often keeps hanging out with her friends and husband during her holidays. So observing these all, Daniel is sure to be living a lavish life.
Others