Jaeden Lieberher Biography
Phoenix Film Critics Society Awards winner actor and model, Jaeden Lieberher is known for starring in "St. Vincent," as Oliver Bronstein; "Midnight Special," as Alton Meyer, and "The Confirmation," as Anthony. He has been active in the film industry since 2013 and will appear in 'IT' and 'The Book of Henry', which is in post-production.
Early Life
Jaeden Wesley Lieberher was born on January 4, 2003, in Philadelphia, Pennsylvania, United States. He was born to mother Angie Martell, and father, Wes Lieberher, an executive chef, best known for his work with Beer Belly and Whiz in Los Angeles. Jaeden's paternal grandparents are Thomas William Lieberher and Jeannine Hasson.
At the age of eight, Jaeden went with his mother over the country to Los Angeles in 2011, which eventually change his life. He never assumed that this venture would guide him into a life of acting. Without any training/ acting classes and soon after arriving in Los Angeles, he started starring in a number of commercials.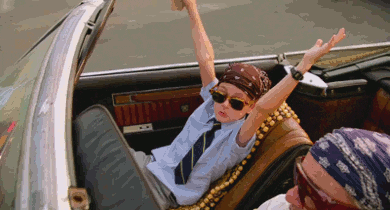 Career
In 2013, he played the role of The Child in the short movie Grief. At the age of nine, he made his big-screen debut with a small role playing a young Chris Evans in the romantic comedy film "Playing it Cool" directed by Justin Reardon.
Jaeden's breakthrough act came when he made his appearance in the comedy-drama film " St. Vincent" in 2014, where he played the role, Oliver Bronstein and gained a Las Vegas Film Critics Society Sierra Award for Best Youth in Film. He also gained a Phoenix Film Critics Society Award for Best Performance by a Youth in his role.Ted Melfi served as writer and director. Lieberher was lucky enough to star in the film with legendary actors Bill Murray, Melissa McCarthy, and Naomi Watts.
Jaeden Lieberher as Oliver Bronstein in his breakthrough film, "St. Vincent."
Source: Pinterest
Lieberher also starred in season 3 of Masters of Sex in 2015. The series tells the Masters and Johnson (Dr. William Masters and Virginia Johnson), portrayed by Michael Sheen and Lizzy Caplan. In 2015, he also appeared in the film "Aloha" appearing the role, Mitchell.
In 2016, he appeared in the science fiction film "Midnight Special" appearing as Alton. The movie was written and directed by Jeff Nichols and Sarah Green and Brian Kavanaugh-Jones served as a writer, director, and producer. The story spins around Roy Tomlin and his biological son, Alton Meyer, emerging from both the government and a cult, after seeing that Alton has unique powers. The same year, Jaeden played Anthony alongside Clive Owen and Maria Bello in the Bob Nelson-directed drama film "The Confirmation".
Upcoming Projects: IT & The Book of Henry
Jaeden Lieberher will star in an American drama film "The Book of Henry", which was directed by Colin Trevorrow and written by Gregg Hurwitz. He portrayed Henry Carpenter along with the stars Naomi Watts, Jacob Tremblay, Sarah Silverman, Lee Pace, Maddie Ziegler and Dean Norris. It is scheduled to be released on June 16, 2017, by Focus Features.
His upcoming 2017 American supernatural horror film "IT" is an adaptation of Stephen King's 1986 novel of the same name. He played the role, Bill Denbrough.The story trails the escapades of seven children as they were terrorized by the eponymous being called Pennywise played by Bill Skarsgård, which misuses the fears and phobias of its victims in order to disguise itself while hunting its prey. The film is scheduled to be released on September 8, 2017.
Personal Life & Net Worth
Philly-born actor Jaeden loves to play Baseball during his spare time. This 5′ 5″ actor belongs to a mixed racial background of German, English, French-Canadian, Belgian (Walloon), Northern Irish and holds an American nationality. Lieberher earns his salary from his modeling and acting career however his exact net worth has not revealed yet. However, some wiki sites mentioned that his estimated net worth is $600 thousand.
Save
Others