Quick Facts Lena Headey
Name

Lena Headey

Father

John Headey

Mother

Sue Headey

Nationality

British

Religion

Buddhist

Ethnicity

White

Profession

Actress

Net Worth

$1.5 million

Eye Color

Blue

Hair Color

Dark-Brown

Body Measurements

33-24-33

Weight in KG

54 KG

Married

Yes

Married to

Peter Paul Loughran (m. 2007)

Children

Wylie Elliot Loughran

Divorce

Peter Paul Loughran (m. 2013)

Education

Shelley College

Awards

Empire Hero Award 2014

Movies

Pride and Prejudice and Zombies

TV Show

Danger Mouse
Lena Headey is an EWwy Award winning actress, voice actress, and film producer. She is well known for her role on the hugely popular fantasy series "Game of Thrones". Having active since 1992, she has won million heart through her acting. However, her personal life is totally different from professional life. In fact, she is divorced and mother of two children.
Lena Headey Early Life & Education
Lena Headey was born on 3 October 1973 in Hamilton, Bermuda. She is the daughter of Sue and John Headey. Her father was a Yorkshire police cadet, was sent to Bermuda soon before her birth.
Lena Headey was raised there, living by the ocean until she was five. She has one sibling named Tim. Headey did not go to drama school before she became an actress. At the age of 17, Headey's performance in a one-off show in the company of six school friends in Shelley College caught the attention of a casting agent, who took a photo and asked her to audition.
Lena Headey Career
Lena Headey began her acting career in 1992 in the film "Waterland, which became her big-screen debut. She honed her natural acting talent while filming and also took archery classes and horse training.
Headey experienced more early success with parts in "The Remains of the Day" and "The Summer House," both released in 1993. The following year, she appeared as the romantic lead in the live-action version of Disney's "The Jungle Book". She performed a character swept up by an Ecstasy-fueled nightlife in the 1995 TV movie " Loved Up," followed by a recurring role as an S&M prostitute in the miniseries "Band of Gold."
Headey also achieved notable appearances alongside Vanessa Redgrave in Mrs. Dalloway (1997) and Penelope Cruz in The Man with Rain in His Shoes (1998). Her act as Kaisa, a lawyer who reconnects with her estranged father—in the film Aberdeen, earned the Silver Iris award for best actress at the 2001 "Brussels European Film Festival."
Following her role as the' Huntress Angelika' in "Terry Gilliam's The Brothers Grimm" (2005), Headey found a score with her portrayal of strong female characters on both the big and small screens. She was cast as Sparta's Queen Gorgo in the action blockbuster 300 (2006) and starred in Terminator: The Sarah Connor Chronicles for its television run from 2008 to 2009.
Game of Thrones
In 2011, she appeared in the HBO series "Game of Thrones" playing queen regent Cersei Lannister. She has brought her twin, the Kingslayer Ser Jaime Lannister (Nikolaj Coster-Waldau), as her lover. She hates her younger brother, the dwarf Tyrion Lannister (Peter Dinklage), who is accompanied by his mistress Shae (Sibel Kekilli) and the sellsword Bronn (Jerome Flynn).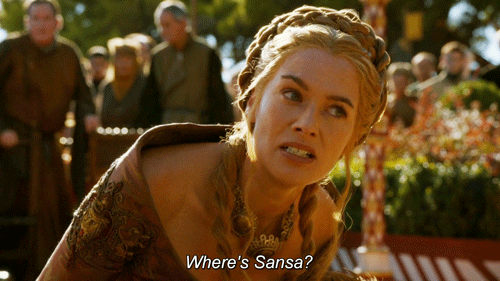 Her father is Lord Tywin Lannister (Charles Dance). Cersei also has two young sons: Joffrey (Jack Gleeson) and Tommen (Dean-Charles Chapman). Joffrey is guarded by the scar-faced warrior, Sandor "the Hound" Clegane (Rory McCann).
In 2015 Heady was chosen for an Emmy in the Supporting Actress category for Game of Thrones. She won a Golden Globe nomination for the role in 2016. ." The series is based on George R.R. Martin's A Song of Ice and Fire series of novels.
Lena Headey Personal Life
Lena Headey is a married woman, mother of two children as well as divorce woman. She married musician Peter Loughran in May of 2007. However, they did not continue their marriage relationship and separated in 2011. Their divorce case was finalized in 2013. They shared their son named Wylie Elliot Loughran who was born on March 31, 2010.
Then, she engaged to Pedro Pascal in 2014, but the two ended their relationship in 2017. At the same years, she also engaged to Dan Cadan in 2017.
She also had an affair with Jason Flemyng in 1994, but their relationship did not work out and separated in 2003. Then, she also dated to Johnny Cicco (2004 – 2007), Jerome Flynn (2002 – 2003).On 10 July of 2015, she gave birth to her daughter named eddy Cadan with her boyfriend, Dan Cadan.
Lena Headey Net Worth
The 5′ 5″ actress has a great name and fame in this industry. Lena has appeared several films and series. She ranked #64 on the Maxim magazine Hot 100 of 2007 list. She is considered one of the richest celebrity and her estimated net worth has $9 million. Most of her income source hails from her acting and endorsements career.
Others