Margot Elise Robbie Biography
Margot Elise Robbie is an Australian actress, who started her career in Australian independent films in the late 2000s. She earned her first acting role shortly after graduating from Somerset College in 2007. From June 2008, she began appearing on Neighbours as Donna Freedman. She played Jane Porter in "The Legend of Tarzan" and Harley Quinn in the D.C. film "Suicide Squad."
Early Life and Education
Robbie was born in Dalby, Queensland, Australia, on 2 July 1990; later she moves to the Gold Coast. Her mother Sarie Kessler is a physiotherapist, and father Doug Robbie is a former farm owner. Robbie has older brother Lachlan, younger brother Cameron and a sister, Anya. She was raised in a farming family by a single mother.
Margot Robbie and her elder brother
Source: Instagram/Margot Robbie
She studied drama at school and graduated from Somerset College. Robbie moved to Melbourne when she was 17 years old to begin acting professionally.
Acting Career
Elise kick-off her career in 2007, where she starred in two feature films, I.C.U. and Vigilante. She played the lead in I.C.U. without an agent at the time and from June 2008, she started appearing as Donna Freedman on Neighbours.
Robbie also became a Youth Ambassador for missing persons as part of National Youth Week. Robbie was nominated for Logie Awards in 2009 and Nickelodeon Kids Choice Awards.
Margot Robbie Success
In September 2010, Robbie announced that she was to leave Neighbours. In May 2012, Robbie joined the cast of romantic comedy "About Time" alongside Domhnall Gleeson, Rachel McAdams.
So far the biggest success is "The Wolf of Wall Street" playing Naomi Lapaglia, which was released on 25 December 2013, with a worldwide gross of $392 million. Robbie starred opposite Will Smith in romantic comedy-drama film Focus in 2015. Robbie played the leading role of Ann Burden Z for Zachariah with Chris Pine and Chiwetel Ejiofor in 2015.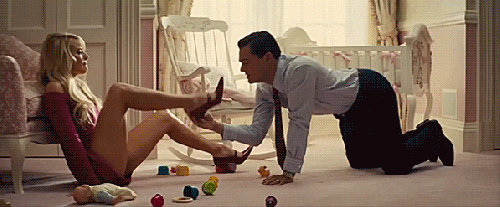 In May 2016, Calvin Klein revealed that Robbie would be the face of their newest women's fragrance Deep Euphoria. Following that year, Robbie starred as Jane Porter in The Legend of Tarzan, opposite Samuel L. Jackson, Christoph Waltz and Alexander Skarsgård.
The same year, Robbie's portrayed Harley Quinn in Warner Bros.' DC Comics film "Suicide Squad," alongside Will Smith, Jared Leto, Viola Davis and Joel Kinnaman.
In 2017, Robbie began promoting Nissan electric vehicles. She was scheduled to voice a character in the 2018 DreamWorks Animation Larrikins, before the project was canceled in March 2017. On 1 October 2016, Robbie hosted the 42nd season premiere of Saturday Night Live with musical guest The Weeknd.
Robbie has been confirmed to star in the film adaptation of Marisa Lankester's memoir "Dangerous Odds" and "Violent Talent." She will also portray American figure skater Tonya Harding in "I, Tonya," directed by Craig Gillespie and written by Steven Rogers.
Robbie will reprise Harley Quinn in "Gotham City Sirens" that she will also produce. She will star alongside Domhnall Gleeson in an untitled film as A. A. Milne's wife Daphne de Sélincourt. In July 2016, Robbie was confirmed to star in an adaptation of Matt Ruff's thriller novel Bad Monkeys as Jane Charlotte. She will also produce the film for LuckyChap Entertainment.
Robbie voiced a bunny in the animated/live-action "Peter Rabbit" film adaptation. In 2017, she appeared as Maid Marian in Marian. Robbie will also co-produce the film for LuckyChap Entertainment.
Personal Life: Wedding, Husband, and Net Worth
Robbie is in a relationship with Tom Ackerley, a British director, whom she met on the set of Suite Francaise. In late 2016, the couple gets married in a private ceremony in Byron Bay, Australia. Recently she lives in London with his husband and other two friends.
In December 2016, Robbie and Ackerley married in a private ceremony
Source: Instagram/Margot Robbie
Moving toward her net worth, in 2016 it is estimated that she has worth of $8 million, but this amount is sure to increase with her "Suicide Squad" paycheck.
Others