Patricia Lewis is an actress, singer, and television presenter. She is well known for her album Don't Tempt Me. Moreover, Lewis is known as the top-selling female recording artist in South African music history. Besides that, she has presented a variety of television programmes, Blonde Ambisie and The Toyota Top 20.
Patricia Lewis Early Life
Patricia Lewis was born on 10 May 1967 in Gauteng, South Africa. Growing up in Gauteng, she attended the Mondeor High School. Since her childhood, Patricia Lewis was an interested in gymnastics and took up gymnastics classes.
She then became a provincial gymnast. Patricia Lewis also worked as a model and worked with reputed agencies. She even won 13 beauty pageant title between 1985 to 1989.
As a model:
Patricia Lewis Career
Patricia Lewis then moved onto TV, presenting shows such as the SABC 2 reality series Blonde Ambisie and the Toyota Top 20. In 2007 Patricia became a celebrity participant in the third season of Strictly Come Dancing. She danced with her partner Marc Vilonel, but they eliminated in four episodes.
During Strictly Come Dancing with her  dance partner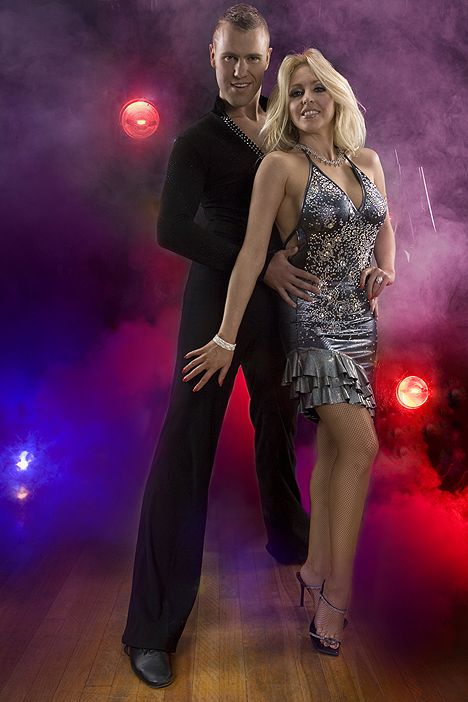 Likewise, Patricia Lewis is also producer and presenter of the popular series Supersterre on SABC 2, which aired in 2010.
In 2009, Patricia Lewis was diagnosed with cancer, and she then retired from public life. But after four years, Lewis returned to television as a contestant on the celebrity edition of MasterChef South Africa in early 2015.
On the set of Masterchef South Africa
Patricia Lewis Singing Career
As a singer, Patricia Lewis released her debut album Don't Tempt Me in 1992, which achieved sales of 125 000. Her album Ek Is Lief Vir Jou did sales of 125 000, earning her the best-selling female music artist in the history of South Africa.
Video: Youtube
In total, Lewis sold more than 600 000 copies of her various releases. Throughout, his career Patricia Lewis has performed duets with numerous local and international celebrities, such as David Hasselhoff, Kurt Darren, Bles Bridges, and Jim Reeves.
Patricia Lewis Personal Life
Talking about her personal life, Patricia Lewis is a happily married woman. She got married to Mark Whitfield in May 2003. Her husband is a businessman by profession.
Moreover, she co-produced the show, Supersterre with her husband, Mark.The couple has a child a son named Max Whitfield. As of now, she is living a blissful life with her family.
With her husband and son
In the past, Patricia Lewis was in a relationship with actor, singer, producer, and businessman, David Hasselhoff.
Patricia Lewis Net Worth
Throughout her career, Patricia Lewis has appeared several TV shows. She is also known as the top-selling female recording artist in South African music history. She has sold over 600 000 albums to date.
Patricia Lewis surely earned an attractive amount of money from her career, but the information about her salary and net worth is still unknown to us.
Others