Israeli singer and actress, Alona Tal is widely known for her roles in Veronica Mars as cheerleader Meg Manning and Supernatural as Jo Harvelle. Being active in the film industry since 2003, Tal currently starred on the web television series "Hand of God".
Early Life
A working actress in her native country since the age of 6, Alona Tal was born on October 20, 1983, in Herzlia, Israel. She has a sister named Lian Lebret, owner of Body & Pole and a former film editor and motion GFX designer. Tal attended Lee Strasberg Theatre and Film Institute.
A throwback of young Alona Tal (Left) and her sister, Lian Tal (Lebret)
Source: Instagram/Alona Tal
At the age of 18, Alona served a mandatory service in the Israeli Defense Force. The job that involves a serious departure from her earlier lifestyle for a performing arts high school student. Stage plays and fictional characters were taken over by automatic weapons and titles like Lieutenant and General.
Alona's military service, which lasted for 2 years kept her within Israeli borders, traveling from one base to the next. However, she didn't participate in various dangerous actions and was ranked as a "samal," two levels above a private. "I wasn't in a very high-profile combat unit, but I traveled to all sorts of areas," says Alona
Acting Career
Tal started her career fresh out of the Israeli army, with a children's musical video tape " Pim Pam Po BeArmon HaKsamim", playing an evil witch named Shusha the Witch. She then appeared in a commercial for a laundry detergent and began to get the lead role in the Israeli film Lihiyot Kochav (To Be A Star). During this time, Tal offered two roles in two different Israeli television shows, and she took both. The first soap opera, Tzimerim was about the life of a family that runs a hotel whereas the second, HaPijamot was a sitcom about a struggling band determined to make it in the real world. She was the main character only in the first three seasons, who appeared in the fourth season for several episodes.
In 2004, she landed the recurring role of Meg Manning in the UPN series Veronica Mars. After the show was discontinued, Alona got her boots dirty by hunting demons with the Winchester brothers on Supernatural.
Supernatural
In 2006, Alona Tal made her breakthrough role after she portrayed Jo Harvelle in the hit TV series "Supernatural". As a result, she attends various fan conventions for Supernatural. She got the privilege to be in 10 episodes of that show which made her a huge fan base. According to her, the show touches on this new era where fans have such a direct line with the show's creators and this world.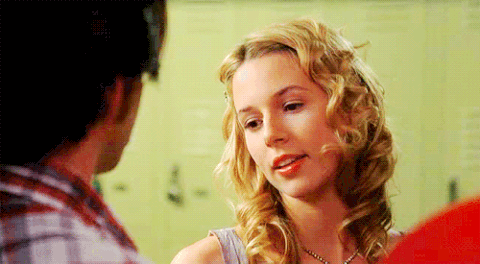 Alona Tal's Career Continue to Blossom
In 2007, Tal landed a role opposite Daniella Monet in the teen comedy Taking 5, a film about 2 high-school friends, who attempt to deceive a popular boy band into working a free concert in their hometown. Tal maintained her presence on the small screen by landing a regular part on the drama Cane, that same year. She played opposite Jimmy Smits until the show was canceled after just half a season.
After we had seen her in several series, Tal was cast as one of the lead roles in a new CW show 'Cult' in 2013, where she co-stars opposite Matthew Davis from the hit TV show 'The Vampire Diaries.' Currently, she plays Jocelyn in Ben Watkins's drama web television series" Hand of God" since 2014.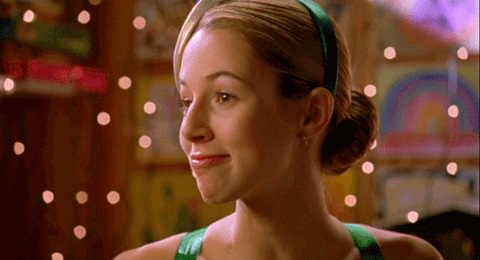 Other Credits
Her other television credits include guest-starring roles in 7th Heaven (2006), Commander in Chief (2006) and on CBS's Cold Case (2006) and CSI: Crime Scene Investigation (2005). Tal also appeared in a variety of series on Israeli television, including The Pijama's, Zimerim, Intensive Care (ER) and Yes or No. She also appeared in the independent films Justified and Taking 5, which made its premiere in Tribeca Film Festival. Tal went to New York City and recorded a song with singer Wyclef Jean (the song "Party to Damascus" has Tal singing the chorus in Hebrew).
Personal Life: Husband, Pregnant, Child
Alona Tal is a happily married woman. She and her long-time boyfriend Marcos A. Ferraez has been married since on January 2007. Her spouse, Marcos is an actor and director, known for his part on the mid-1990s television drama, Pacific Blue. In January 2017, Tal and Ferraez announced that they are expecting a daughter by sharing photos from her serene, zen-themed baby shower.
Alona Tal Celebrating Baby Shower
Source: People
"This is my first pregnancy, so needless to say, the shower was a nice break from the worries and 'what ifs' of the unknown that lies ahead," Tal said to PEOPLE of the celebration, which was attended by the likes of celebrity guests such as Gal Gadot and brand-new mom Christy Carlson Romano."Being surrounded by dearest friends who are all amazing, talented, nurturing women and watching them enjoy every minute of the baby shower was a gift I shall sincerely cherish forever," she added.
The couple welcomed a baby girl on March 7, 2017. "Announcing – our daughter Charlie. The new member of the team," she captioned a photo of her daughter's tiny hand around her fingers and that of husband Marcos Ferraez.
#Supernatural alum Alona Tal welcomes daughter Charlie https://t.co/KGUNVcU3p6 pic.twitter.com/4bmocOfd0M

— People (@people) March 7, 2017
Net Worth
Alona Tal holds an American-Israeli nationality and belongs to Ashkenazi Jewish ethnicity. The 5′ 4″ actress' actual annual salary is unknown; however, her net worth is said to be around $600 thousand. Tal, who's first language is Hebrew, has a seductive body measurement 35-24-35 inches. She is also active on social networking sites like Twitter and Instagram.
Save
Save
Save
Others