Ashley Nicole Roberts is an American reality television star, former Army Officer, and model, well known for featuring in the reality series "WAGS Miami", a show which features a group of women who are romantically involved with professional sports stars.
Ashley Nicole Roberts Early Life & Education
Born as Ashley Nicole Roberts on November 23, 1989, in Las Vegas, Nevada, USA, she relates to a family with a military background. Being related to a family with an army backgrounds, her younger years were mostly spent traveling and living overseas. She attended Tuskegee University and graduated with a degree in Animal Science and later followed her interest in veterinary medicine. Her mother's name is Yvette Roberts.
With her mother during her childhood: Instagram
https://www.instagram.com/p/BJsmvBVDMbg/?taken-by=ash3nicole
Ashley Nicole Roberts Career
Ashley Nicole Roberts has been the core of attention for several times in the past seven years of her relationship with Philip. However, she is also popular for modeling and other activities. In 2016, Ashley was chosen for WAGs Miami.
Wags Miami Stars: Instagram
https://www.instagram.com/p/BLB2CoNjAdh/?taken-by=ash3nicole She came into the limelight after a big controversial fight with
Darnell Nicole
. Darnell was assumed to be going through some trauma because of her relationship, and this was the time when Ashley got engaged to Philip. This created some controversy between the two which was later settled.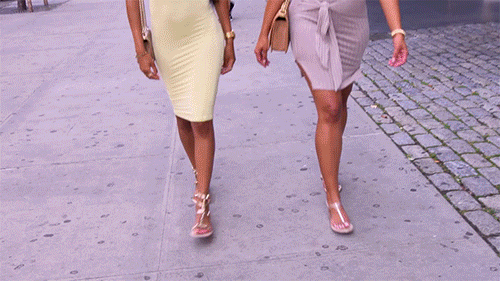 Moreover, Ashley Nicole is linked with various modeling agencies. Ashley Nicole Roberts's modeling career began when she joined FORD Models. Ashley had placed out to Chicago from Vegas to pursue a career in modeling. However, during her young days, she briefly worked as an Army Officer.
During her time at military: Instagram
https://www.instagram.com/p/4Whp8WKRya/?taken-by=ash3nicole
Ashley Nicole Roberts Personal Life
Ashley Nicole Roberts is a happily married woman. She got married to her long-term partner,
Philip Wheeler,
linebacker for
Atlanta Falcons'. There is a romantic story behind their affair and wedding; Ashley Nicole Roberts met her future husband Philip at a club. Wheeler used to go the club and made several attempts to talk to but she kept putting him down. However, Philip's continuous efforts got her into a conversation which later turned out well both of the celebrity couple.
With her husband during their wedding ceremony: Instagram
https://www.instagram.com/p/BUw91cVl6T8/?taken-by=ash3nicole The couple exchanged their vows on May 14, 2017, at Curacao. The Footballer-model pair exchanged their vows at sunset in front of more than 100 friends and family in Curacao. She wore mermaid gown designed by Milady and dress with a detachable trainer designed by Lena Bernisha for the reception.
Source: Instagram
https://www.instagram.com/p/BN7Ihk-D_da/?taken-by=ash3nicole The couple was in a relationship for about seven years before getting married, and they together have a son,
Phillip Jr.
  Despite being unmarried, the two had very strong bonding. They engaged in November 2016, where Wheeler proposed to her with a $100K pear-shaped diamond ring at the Villa Casa Casuarina.
With her son: Instagram
https://www.instagram.com/p/8zYMv6qR9r/?taken-by=ash3nicole Roberts was once caught in a heavily criticized controversy regarding an image she shared breastfeeding her son on Instagram but Wheeler strongly supported her.
Ashley Nicole Roberts Net Worth
With her sizzling modeling experiments as well as participating some high-profile roles in popular shows, she able to set her estimated net worth of $500,000. Ashley Nicole Roberts has a huge fan following on social networking sites like Twitter, Facebook, and Instagram.