Bethany Joy Lenz Biography
Bethany Joy Lenz is an American actress, singer-songwriter, and filmmaker well known for portraying the character of Haley on TV's popular sitcom One Tree Hill. Starred in numerous movies and soap operas, the actress is also famous as a solo artist in the band Everly.
Early Life
Bethany Joy Lenz was born on 2 April 1981, grew up in Hollywood, Florida, US.  She is the only child of her parents Robert George Lenz, therapist and Catherine Malcolm Holt Shepard, personnel manager.  Lenz is of Australian, Scottish, German and Irish descent. Following her grandfather, George Lenz, regular on the Broadway stage, she began singing when she was three years old at The Carpenter Church in Lakeland Florida. At the age of
At the age of 7, the family moved to Arlington in Texas later attended Pope Elementary School and took jazz, theater, dance as well as acting classes. Lenz soon enrolled in The Creative Arts Theater and did her first stage performance in local production named The Wonderful Wizard of Oz in Munchkin. Working as a child actor in local production To Kill a Mocking Bird at the age of 10 she did step into the industry. By the age of 13, she was already famous in television commercials which led to auditioning for several roles on the television and films.
13 years old Lenz
Source: Instagram
Career
Bethany Joy Lenz began her career with her first professional job for dolls from the teen drama series Swans Crossing, which eventually got her hands on more commercials. In 1996, she made her film debut as Linda in Stephen Kings's Thinner.
She starred in nine of the episodes in the daytime soap Guiding Light which was a huge hit and gained the popularity that later got her into a regular role replacing Rebecca Budig as Michelle Bauer Santos in the Soap. Lenz also appeared in the hit TV movie Mary and Rhoda along with Mary Tyler Moore portraying the character of Rose Cronin.
Lenz in movie Mary and Rhoda
Source: fan pop
In 2002, she dropped out from the soap opera and moved to Los Angeles. The following year she got her biggest break when she joined the cast of One Tree Hill as Haley James. The critics highly admired her remarkable depiction of the girl next door Haley; soon the character was passed over to the CW's Life Unexpected in 2010. In the sixth season of the sitcom, Lenz debuted as a director.
In 2007, after two years of her request after approaching producer Grege Prange with the idea of directing, she finally got the opportunity and directed two episodes. In 2012, the sitcom One Tree Hill ended, and Lenz filmed her last scenes as Hasly James Scott. Later that year she starred in the episodes of Men at Work as Meg.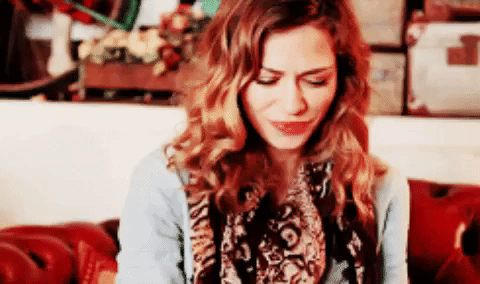 Bethany Joy Lenz
This gorgeous actress starred in several movies including Salvation Celebration(1992), I Love You, I Love You Not(1996), End of August(2000), Bring it On Again (2004), Just Yell Fire: Campus Life (2011), The Christmas Secret(2014).
Lenz was also famous in Television world as she has played different characters in the soap operas including 1973 (1988), The Guiding Light (1998-2000), Off Centre (2001), May Be Its Me (2002), The Gardian (2003), One Tree Hill (2003-2012). In her recent projects she has starred in American Gothic (2016), Marvel's Agents of S.H.I.E.L.D (2016) and Home (2016).  Currently, she is working on her projects including Colony (2017), Extortion (2017).
Bethany Joy Lenz
However, Lenz never shunned her passion in music. Trained by the director of The Brooklyn College of Opera, she writes her own music and is skilled in playing piano as well as guitar. In 2002 she released her first album Preincarnate. Her songs have been used on the sitcom One Tree Hill. Lenz has also released four of her albums and her last two albums broadcast under her band Everly including her friend Amber Sweeney.
Everly
Source: Twitter
Personal Life
36 year old, Bethany Joy Lenz tied the knot with the former Enation keyboardist, Michael Galeotti in December 2005. They were blessed with a daughter Maria Rose Galeotti. Later in 2012, Lenz announced the divorce of the six years long marriage and got divorced on 2013.
Lenz with her daughter and her ex-husband (Source: Daily Mail)
Once there were rumors about the relationship with her co-star James Lafferty, after they played as a romantic pair in the series which later turned out to be just a hoax. The One Tree Hill Star is currently dating 39 years old American actor Wes Remsy since 2012. Back in 2015 the two of them were spotted at the Famers Market in Studio City, Calif. There is not much information about their first meeting, but the bond between them seems to be getting stronger; nevertheless, they look happy together.
Bethany with her ex-husband Michael Galeotti Source: Pinterest
Net Worth
Bethany Joy Lenz has been showcasing talent in acting and music industry for nearly two decades. She has performed both in TV series and movies also she owns a jewelry line. This gorgeous actress's net worth is estimated to be $3.5 million. There are higher prospects of an increase in her net worth in days to come with her determination towards her work.
Others