Crystal Bernard Biography
Crystal Bernard is a renowned singer, actress, and songwriter, originally from Garland, Texas. The lady with unbelievable talent became popular for playing Helen Chappell for seven-year-long on NBC sitcom series "Wings." She has also appeared in some films and involved in the music career. She has appeared in stage production like "Crimes of the heart" and  "Annie Get Your Gun".
Early life
Crystal Bernard was born on  September 30, 1961, as Crystal Lynn Bernard in Garland, Texas, United States. Crystal, daughter of Jerry Wayne Bernard and Gaylon Fussell was grown in a upper-middle-class family. She has three siblings,  an older sister, Robin Bernard and younger sisters, Angelique Bernard and Scarlett Bernard.  She pursues her higher education from Spring High School and graduated from  Westfield high School in Houston, Texas.
Crystal Bernard as a High School Student in 1983
Source: CrystalBernard
Crystal Bernard 's singing talent was sighted when she was only three years old.She used to sing with her elder sister during her childhood days. Together they sang "The Monkey Song" which highlighted her whispering voice. She was an entertaining child who was fond of the singing song with father in early 1970. Her future goal to be singer and actor was set since her early days.
Lifestyle and Career
Crystal's lifestyle and multiple careers are mesmerizing which fantasize many people across the world. She is the highly reputed actress whose work has been appreciated by public and critics as well. She seems fortunate to gain success in her career period with the rising name and fame.
Crystal Bernard performing
Source: Pinterest
Crystal wrote a song and created a video about Tom Sawyer in the school project. She wrote a number of songs for her debut album "The Girl Next Door" in 1996. She released her second album "Don't Touch Me There" in 1999 produced and written by herself. She sang the duet  "Forever Tonight" with Peter Cetera which flourish her singing ability. She has written songs for Paula Abdul, Lisa Stansfield, Tracie Spencer and Debbie and Angie Winans.
In the beginning of her career, she traveled the country and recorded 12 albums with an association with her older sister Robin Benyard. She co-wrote the song "If I Were Your  Girl" included on Paula Abdul album, Head Over Hills in 1995. In this way, she has got diversified quality accomplishing herself as a writer, singer, and musician as well.
Crystal as an Actress
Crystal began her acting career from television series "Happy Days" in 1982. She has then seen in the movie 'Young Doctors in Love' which introduced herself as a great actress. She has also cast in the Tv movie, "To love, Honor and betray" opposite David Cubitt and James Brolin. She starred in the film "Slumber Party Massacre 2".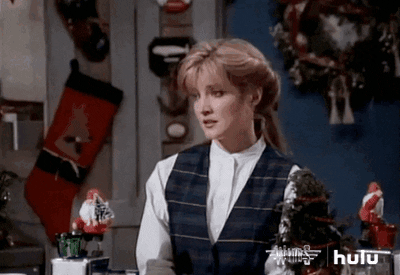 Recently, she has appeared in the movie 'Jackpot', 'Welcome to Paradise' and 'Grave Misconduct'. Crystal has proved herself as a theater actress. She was featured in Los Angeles Production of "Crimes of the heart "in 1999. She starred in the West Coast premiere of Barbra's Wedding presented at Falcon Theatre in California.
Personal Life: Dating History, Love-Life, & Marriage
Crystal has always maintained privacy about her personal life and usually stays away from media attention. Nevertheless, there is some fact about her dating and love- life. Crystal Bernard was dating Billy Dean in the year 2004. But, their relationship ends within one year. After that, she dated ex- boyfriend Tony Thomas, an actor, and producer for a long time. This also didn't turn to be a happy ending of their love.She also dated Michael Shipley and Rush Limbaugh. There is also a rumor about her recent marriage. She has tied her knot to an unknown guy after a short date. However, this is yet to be verified. Currently, she is not involved with any guy and living single and a happy life.

Crystal with Billy Dean(American singer and song writer)
Source: famousfix.com
Net Worth
Crystal is ranked as the richest celebrity of 2016-2017. It is predicted that her net worth is $5 million dollar.She earns surplus amount as she is a well-paid actress. In addition, she is successful to accumulate salary of one hundred thousand US dollar annually and living lavishing lifestyle.
Save
Save
Save
Save
Others