Dallon James Weekes Biography
Dallon James Weekes is an American musician, singer, and songwriter. He is famous for his roles as bassist, keyboardist, backing vocalist, and secondary songwriter/lyricist for Panic! at the disco.
Dallon James Early Life and Education
Dallon James Weekes, an American musician, and singer-songwriter, born on May 4, 1981, in a small town in Verona, Missouri, the USA near a large Amish community. He is the second of four children. And was raised in a Mormon family in Clearfield, Utah, where his family moved after he was born.
Dallon's early age
Weekes attended Clearfield High School. There he met his future Brobecks bandmates and graduated with honors in 1999. Weekes served as a full-time Mormon Missionary in Oklahoma for two years. After that, he shortly attended Weber State University before dropping out to pursue music full-time.
Dallon Career
Shortly, after Dallon returned to Utah from his Mormon mission, the band, The Brobecks, became as a weekend hobby for Weekes. The band name was inspired by a person from Dallon's school days. After a few years of recording basement demos, touring and line-up changes the band was offered a contract from an imprint of Drive-Thru Records. As well as, Dallon was offered solo record contracts by Sony BMG, Interscope Records, and a smaller Indie label if he could drop his band mates but he denied.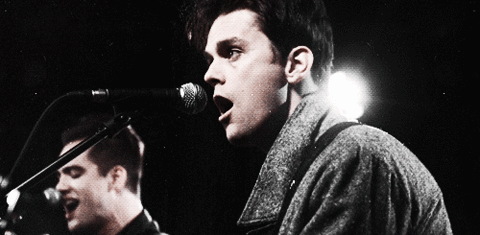 In 2009, Weekes was contracted to provide bass, synthesizer and backup vocals for Panic! at the Disco on a temporary, touring basis. His touring only status changed in mid-2010 while on tour with the band in China when he was asked by Brendon Urie and Spencer Smith to join them indefinitely.
Though, his long-lasting status within the band remained publicly unknown until Weekes confirmed in mid-2012 via Twitter. His engagement with the band as a full-time member. And that they aimed to be done recording their new album before the end of 2012.
Personal Life
Dallon married his long-term girlfriend Breezy Doulas, who is an actress and model from the LA area on March 18, 2006. According to a report, Breezy is the girl for whom he wrote every song in The Brobecks studio album, Violent Things.
Dallon with his Wife and children
Sources; http://68.media.tumblr.com
The couple has two children together, daughter Amelia Olivia and son, Knox Oliver Weekes. They now live in Southern California.
Net Worth
Dallon James Weekes, the famous American musician, singer, and songwriter, who had earned lots of popularity as well as fans following for his work and also by his beautiful looks on his Twitter and Instagram account. His net worth is estimated around $4 million.
Others