Dwight Eubanks is internationally notable in the beauty, fashion, and style industry, as the hairstylist of "The Real Housewives of Atlanta" and on the E! series 'Botched.' He is a high profile hair stylist in Atlanta and owner of 'Purple Door Salon.'
Early Life
Dwight Eubanks was born on 17th March 17, 1959, in Atlanta, Georgia, United States. He is the son of Queen Eubanks, an African American mother. He has a keen interest in fashion since his early days.
Eubanks grew up playing with his sister's dolls, and that was the beginning. He came from two generations of ministers, so his parents saw him following that road. He was close to his grandmother, who helped him during his early career. Eubanks modeled before doing hair, and also had a hat line called "Eubanks Design." After being the style director at Saks Fifth Avenue, he opened his salon.
Purple Door Salon
In 1998, Eubanks opened his Purple Door Salon, Atlanta's premier hair, and beauty day spa. He has been associated in the field of fashion and cosmetology for over 30 years. His creativity and fashion sense are perfect. He proceeds to share his talent as an integral part of producing fashion shows, national hair styling events, and award ceremonies.
In an interview with the Atlanta Fashion Examiner, Eubanks says he is still able to find time for his salon. He keeps a list of clients, walk-ins, and also conducts lifestyle consultations. By closely interacting with customers he develops sufficient understanding of way and specific requirements of each. This ensures the ability to create flattering hair designs that allow the client to develop an individual style.
Dwight Eubanks in his Purple Door Salon
Source: Go Rolling Out
Eubanks serves as a fashion and hair expert to the Stars, including Angela Basset, Wesley Snipes, Jermaine Jackson, Teshina Arnold, Blair Underwood, Karen Greer, Shayla Simpson, Cicely Tyson, and much more. Eubanks is the founder of Purple Door, Institute de Beauti, which organizes seminars and workshops to help upcoming individuals.
Reality series
In 2008, Eubanks was patted to join the cast of the widely popular "Real Housewives of Atlanta," a Bravo cable TV reality show. He was featured as the hairstylist of the Atlanta Housewives. Dwight pleased audiences as NeNe Leakes' quick-witted sidekick. However, their connection went awry during Season 3 as his support seemingly turned toward his longtime pal, Phaedra Parks.
Dwight Eubanks and NeNe anger management
Source: Bravo TV
Currently, he is appearing in another Bravo hit, Married to Medicine, as the creative director of the Lisa Nicole Fashion Line. He proceeds to take part in fashion shows and has recently hosted the "Bronner Brothers Hair Show," which has been in production for 65 years now. He often works as the "guest stylist" in cities like New York, Los Angles, Paris, and Dubai.
Dwight Eubanks associated with Local Choice Spirits
Dwight Eubanks partnered with Local Choice Spirits on 14, September 2015 to create a fresh take on the traditional 'cocktail spirit.' Dwight worked his prowess for style to curate a lineup of exotic, bold and unique gins.
The Eubanks Collection stars a premium Classic Gentlemen's Gin, alongside all-natural flavored varieties called Jazzin (Jasmine tea), Pretty in Pink (pink grapefruit) and LimeLife (lime).
Dwight Eubanks
Source: Dwight Eubanks Collection
Local Choice Spirits, an award-winning Spirits Company based in Charleston, South Carolina, is known for its different flavored, ultra-premium spirits including Mango VodkaRum blend, Black Cherry Bourbon Whiskey, Lime Tequila, Pixie Spiced Rum and Doppio Espresso Vodka.
Local Choice Spirits has also developed high profile custom-made brands including The Legendary Hatfield & McCoy Family Brand Whiskey, Gas Monkey Tequila, Preve Vodka, Lean Low-Calorie Herbal Vodka, and about to release Countess Luann de Lesseps collection of Lemon, Pear, And Olive vodkas.
Controversy
In 2011, he bound for driving on a suspended license. Dwight arrested again on February 28, 2014, after being pulled over in Dekalb County, Georgia when officers asked for his license, and he was unable to produce a current ID., Dwight also found himself in the spotlight for a nose job.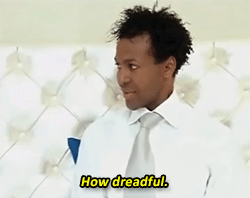 Personal Life
He is known as a fashion industry jet-setter and identified himself in the in vogue worlds of Milan and Paris. In 2009, he got engaged to his girlfriend with whom he was in a romantic relationship for two years.
Before that, he arranged an engagement with a prominent lawyer of the city who was a guy. Due to the ups and downs in his relation, his fans and followers described his link ups as a publicity stunt. He prefers to be called as a bisexual rather than gay. Dwight Eubanks believes that there are lots of gay men inside and outside the industry, but most of them hide the truth.
He always opens about his sexual choice. At present, Dwight Eubanks is probably married, but he has not revealed anything about his wedding and celebrations nor his wife's name.
Net Worth
Eubanks has accomplished great success in his career and involved in organizing several events. Being a successful star, he also hosted Shows. He is earning his salary from his job, which adds up his current net worth of $ 5.5 million. He holds an American nationality. Eubanks is active on various social media sites like Instagram, Facebook, and Twitter.
Others