Dana Vernon Ashbrook is an American actor born on May 24, 1967 in San Diego, California. He is well known for his role as Bobby Briggs on the cult 1990's  TV series Twin Peaks. Son of an actress and college theater director the actor had no problem finding inspiration to get into acting.
Early Life
Ashbrook was born in San Diego, California, USA with the birth name Dana Vernon Ashbrook. He completed his graduation in 1985. He was born to father, Buddy Ashbrook, the director of the Palomar College Department of Preforming arts, and mother, D'Ann Paton, a teacher who performs in local theater. Dana is brother of two sisters, Daphne Ashbrook and Taylor Ashbrook who are also in the industry working actresses.
Young Dana Ashbrook in his mid-twenties
Source: Mancrushes
Career
Becoming an actor came naturally to Ashbrook. He started out with the guest appearances in TV series and went out to supporting roles in motion pictures. The Twin Peak star started his career as an actor in the musical horror black comedy film "Attack of the Killer Tomatoes" in 1978. His big break was in 1990 , when he portrayed Bobby Briggs in the television series in Twin Peaks.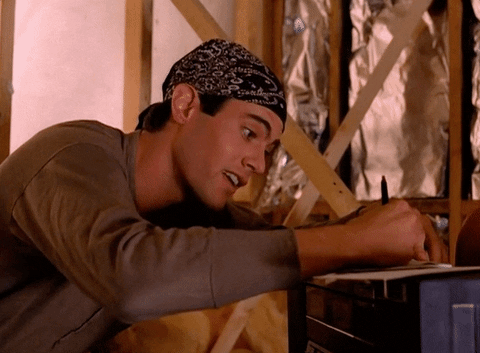 Dana Ashbrook as Bobby Briggs in Twin Peaks
This followed by his excellent performances in numerous movies including Bonnie and Clyde, W.E.I.R.D World(1995), Return of the Living Dead, Ghost Dad (1988), City Scrapers; Los Angeles (1994), Puzzles, New Alcatraz (2001), and Restraint. Some of his notable performances can be seen on the show like Knots Landing (1987), 21 Jump Street (1988), The Outer Limits, The Pretender, Charmed, Dawson's Creek, White Collar, and Hostages.
In 2016, Ashbrook appeared in the American mockumentary Hitler's Folly. He likewise stars in his few episodes of Rosewood, Chicago P.D. Ashbrook recently featured in the 2017 cult television series, Twin Peaks. He reprised the character Bobby Briggs – character he originally played in the 1990 series of the same name.
Dana Ashbrook
Personal Life
The actor enjoys playing basketball and tennis in his leisure time. Dana was dating an American actress Marisa Tomei in 1999, but the pair did not last long and got separated. Currently, he is married to a beautiful American actress Kate Rogal. Dana has been sharing photos of her in his Instagram account admiring gorgeous beauty.
Dana and Kate on trip at San Fransico
Source: Instagram
Net Worth
The versatile performer has received enormous fame and earned huge revenue in his career covering nearly four decades. He is enjoying a splendid net worth around $2 million dollars form his film company and will evidently increase in the days to come as will be continuing his work in acting business.
Others