1985 Miss Teen USA and 1993 Miss Hawaii USA, Kelly Hu is popularly recognized as American Actress, voice actress, and former fashion model. She is best to reckon for her recurring role in "The Vampire Diaries" on CW series as Pearl and in the television series of advertisement in "Philadelphia brand cream cheese" as Kaori.
Early Life & Education
Kelly Ann Hu was born on 13, February 1968, in Honolulu, Hawai. She is native Hawaiian, English-American and Chinese-American descent. Her father, Herbert Hu is a salesman, and exotic bird breeder while her mother, Juanita is an engineering drafter for Honolulu. She has a brother Glenn, Resource Manager in the United States Army.
Kelly Ann Hu joined Ma'ema'e Elementary School and later attended in Kamehameha School in  Honolulu Hawaii.
A throwback of young, Kelly Hu and her brother, Glenn, who taught to shoot guns, do martial arts and keeping her humble
Source: Instagram/Kelly Hu
Career
Kelly Hu achieved the modeling platform when she won the title "Miss  Hawai Teen USA" and also became first Asian American Winner, ranked as the third title holder in "Miss Teen USA 1985" pageant.
Kelly started her modeling career in Japan and Italy. After modeling, she got an opportunity in a series of a Television advertisement, "Philadelphia brand cream cheese" as Kaori.
Acting
Kelly began her acting career in 1987 as a guest appearance in "Growing Pains," an American Television Series. After that, she appeared in many series like "Night Court," "Tour of Duty," "21 Jump Street," and "Melrose Place."  She was likewise cast in the CW TV Series "The Vampire Diaries" as a guest artist.
In 2004, Kelly played in the episode of Television series "Threat Matrix" as Agent Mia Chen. In January 2007, she did the role of a Korean American woman,  Kelly Lee on the series "In Case of Emergency." This show canceled after airing 12 episodes only.
The debut movie of Kelly was in "Friday the 13th part VII: Jason Takes Manhattan" as Eva Watanabe.  Kelly Hu did successful movies like The Scorpion King (2002), Cradle to the Grave(2003), X2 (2003) in the starting phase of the film career.
In 2009, she portrayed Lai-Lai Zhen in the movie "The Tournament" and in 2010, she did a role on the CBS television series Hawaii Five -0. In 2012, she also starred in animated series "Teenage Mutant Ninja Turtles."  She likewise portrayed the role as Abigail Cho in the series "Warehouse 13".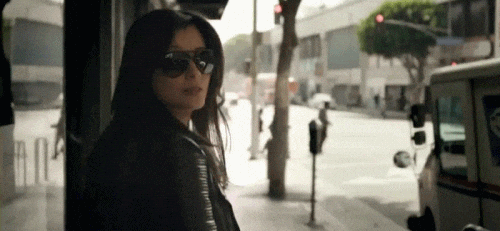 Other Works
Besides acting, she has shown her voice talents in video games consisting "Star War" as Visas Marr, Sith Woman and in Batman: Arkham Origin as Lady Shiva, hired by Black Mask to kill Batman.
In 2002 and 2005, she was featured in the magazine "Maxim," She also became the face of "Viagra," which makes her much renowned commercially.
Social Activities
Kelly Hu is active socially and is always forward to involve herself in social awareness activities. She is part of the "Asian Americans United" to support and encourage Asian Americans. In 2011, she hosts "Save the Children's Caring for Japan's Keiki," concerned for Japanese earthquake and Tsunami Victims."
She also made a contribution in a video for Barack Obama "Si Se Puede Cambiar" directed by  Eric Byler which was viral during 2008.  She is also actively involved in awareness program to protect Hawaiian Ecology. She was a fundraiser of the " Asian American Action Funds," in support of Asian Americans and Pacific Islanders.
Personal Life
Miss Teen Hawaii, Kelly is a family oriented lady and is close to her family. She also loves traveling new places. She is very fit and healthy due to her regular work- out habits. Kelly Hu's hobbies include dancing, singing, martial art, and traveling.
Kelly Hu visits UNESCO World Heritage Site of Kathmandu, Nepal
Source: Instagram
Talking about her relationship, she had long term relationship thrice, but unfortunately, it ended with a wind-up. Kelly Hu dated  Ahmad Ali Moussaoui in 1996. They were together for two years and had breakup in 1998. After her split with Ahmad, she was in a relationship with Gordon Gilbertson in 1999. Gordon was her personal manager and helped her lot to lead her toward success.  Kelly used to praise Gordon lot in most of her interview. However, their love was not destined to be forever and got separated.
In 2010, Kelly started an affair with Mitch Allen; Grammy-nominated selling producer, musician, writer, and producer. Kelly and Allen were often spotted together at various events. Kelly used to share pictures with him on social sites too. They were close to each other and was one of the happiest pairs till 2015. Their break up is not officially confirmed by Kelly Yet.
Kelly Hu and her boyfriend, Mitch Allen (right) with Rickie Roo (middle)
Source: Twitter
Net Worth
American actress and fashion model Kelly Hu, an active philanthropist on social causes, especially concerning the ecology of her native Hawaii has an estimated net worth of $10 million.
Others