LorLorenzo Richelmy Biography
An Italian actor LorLorenzo Richelmy, well known for portraying the title character in the Netflix original series "Marco Polo," and Sidonius Grimani in an episode of Netflix's "Borgia."
Early Life & Education
LorLorenzo Richelmy was born on 25 March 1990 in La Spezia, Italy. He grew up watching his parents acts. His parents are both theater actors. He was touring around Italy with his mother in a van, while he was four years old and he fell in love with it pretty quickly.
At the age of 8, he did a pretty big show on stage and also did some theater workshops, but nothing too serious. When he was 16, he realized he wanted to do it seriously and asked his mother.
She said, "Show me you really want it. If you get all A's this year, I'll get you signed with an agency."
A year after that, he got a notable job in Italy on a famous TV series that shot for two years. While that was working on, people were telling his that, despite his talent, he has to continue studying. So he quit, again. He was pretty famous over there at 18 years old, and he decided to study and attended Centro Sperimentale di Cinematografia. That time, he was in a pretty famous national drama school in Italy for three years and finished in 2011. Then he started working.
Career
He began his acting career in theCarlo Vanzina's Italian comedy film "Lorenzo Richelmy" in 2002. Then, his breakthrough role came when he landed in the Italian television teen drama "I liceali " in 2009, where he played Cesare Schifani in the episode of 10. The series was created by Pietro Valsecchi.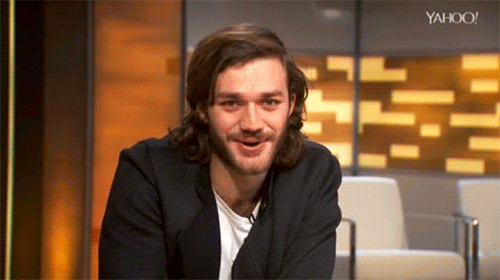 After making his appearance in the few series, he appeared in the Italian sports drama film " The Third Half" in 2013, playing Samuel. The film was co-written and directed by Enrico Maria Artale. At the same year, he starred in an Italian sitcom "Talent High School – Il sogno di Sofia", which was prooduced by Lux Vide, whose main character, Sofia, played by Alice Bellagamba, is a young girl passionate about dancing.
Marco Polo
From 2014–2016, he starred in an American drama web television series "Marco Polo" playing Marco Polo. He involved with this show, when, heard about it because his friend auditioned for it in Italy. Then, he called his agent and asked about the scene for the audition. Then he asked a director friend of his to help him film his audition tape and just do the best they can.
They put up lights in this room, and his friend played Kublai Khan. He brought his own version of Marco Polo to the part, and he thought that's what thrilled them. He had a particular idea about how to play the character. After he had sent over his audition, they flew him out to Malaysia, and he met with the writers, directors and all of that.
He had to sell himself to John Fusco, the show's creator. They gave him a dialect coach for one week. He studied eight hours a day. At the end of that week, he gave his final audition in London with the casting director, Nina Gold, and Benedict Wong, who plays Kublai Kahn.
Currently, he appears in the TV series" Roney Rand" since 2014.
Personal Life
He is in a relationship with Margherita Laterza, an actress known for her appearances in Italian language TV shows and films. On November, Glamour reported that his girlfriend and he Skyped every day while he was filming around the world. It was wonderful to understand that two people can be together without living together every day.
Lorenzo Richelmy and Margherita Laterza
Source:www.whosdatedwho.com
It's much better than a connection where one person lives for the other. There is less information about them some circulating the Internet, but based on their IMDb pages, they both acted in the Italian-language movie "The Third Half," which debuted in 2013. So maybe they met on set. The couple is also making their appearance in the awards show.
Net Worth
After making his appearance in the several Italian Tv series and Films, he has won millions heart.He surely earns his attractive salary from his acting career however he has not mentioned his estimated net worth on social sites. He is also acctive on social networking sites.
Others