Shane Richie is a British Soap Award-winning actor, comedian, television presenter, and singer. He is well known for playing as Alfie Moon in the BBC One soap opera EastEnders. Besides that, Shane Richie has hosted on various game shows on BBC.
Shane Richie Net Worth
Being a famous star, Shane Richie continues to entertain and successfully won millions of hearts.With his incredible skills, he has grabbed several awards. In his produced movie Shoreditch, he had reportedly invested half a million pounds of his own money. However, the film got negative reviews.
In the 2012 Christmas episode of The Sarah Millican Television Programme, Richie said that Daz gave him a huge amount for appearing in the advertisement. As of 2017, his net worth is estimated to be around $950,000.
Shane Richie Personal Life
Richie was previously married to Coleen Nolan in 1990. Their relationship did not work out and divorced in 1999. The former couple had two sons; Shane Roche Jr (born in 1988) and Jake Roche (born in 1992).
With his ex-wife:
Shane Richie then got married to Christie Goddard on 21 July 2007. The couple met in December 2001 through friends. After dating around five years, he proposed her in April 2005 at her 26th birthday party.
With his family:
The couple welcomed their first child, Mackenzie Blue on 23 April 2006. Their second daughter, Lolita Bell was born on 28 July 2008. On 27 April 2011, they welcomed their third child, Romani-Skye Angel Shelley.
Shane Richie Early Life & Education
Shane Patrick Roche was born on 11th March 1964 in Kensington, London, England. He is the son of Irish parents; Lily Roche and Harry Roche. His father Harry Roche passed away from cancer in 2009. Shane Richie has two siblings; Richard McCann and Dean Roche. Taling about his education, he studied at Willesden High School.
Shane Richie Career
Shane Richie's career began during his teenage years, working as a bluecoat at the holiday resort Pontins. He later went into standup comedy, performing on Sky TV and BBC One. Shane Richie proceeded to the live stand-up circuit and got a nomination for best new stand-up British Comedy Awards.
Moreover, in the late '90s, Shane Richie began his singing career, releasing two albums, 1997's The Album and 2000's Once Around the Sun. His first musical success was in 2003 when his charity cover of Wham!'s "I'm Your Man" went to number two in the U.K. singles chart.
Besides that, Shane Richie also a producer. He produced and played in the film, Shoreditch. Following the success, he shot to fame as Alfie Moon on the BBC One soap opera EastEnders between 2002 and 2005 and then again from 2010 until 2016 and then in its spin-off RTÉ Drama Redwater from 2017 onwards.
The role gained him numerous awards including the award for Best male European actor at the Rose d'Or Festival and National Television Award for most favorite actor in 2005.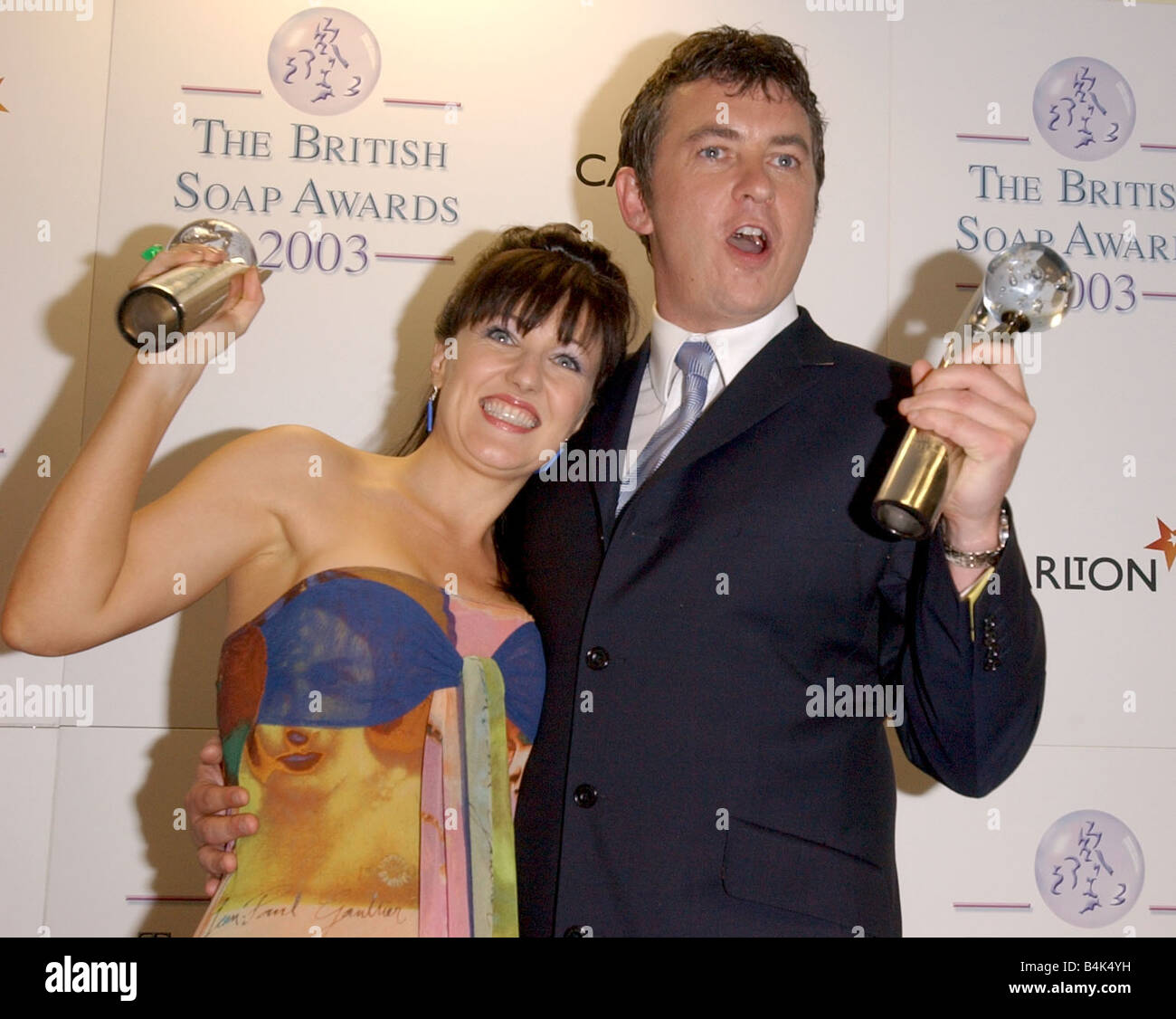 Additionally, in 2009 Shane Richie booked the warm-up act for Michael Jackson's comeback concert series at London's O2, which never came to pass owing to Jackson's untimely death.
Furthermore, his other credits are Dead Clean (1998), Silent Soul (2001), Flushed Away (2006), Risen ( 2010), Prisoners of the Sun (2013), Moving On (2016), Decimate (2015-2016), and much more.
His latest album, A Country Soul released in 2017.
His latest song: Twitter
It's national 'A Country Soul' day today ???? Take the rest of the day off and get my new album here: https://t.co/ZFm1kYdLyg pic.twitter.com/iQY2rtJJxP
— Shane Richie (@realshanerichie) November 10, 2017
Shane Richie Current Work
Shane Richie presented numerous game shows and acted on both the stage and screen. In 2017 Richie returned to music, covering a selection of old-time favorites by the likes of The Eagles, Stephen Stills, and Dobie. His upcoming TV series is Benidorm. He began to film the series on 13 March 2017 and ended on 12 July 2017. It will air in early 2018. His latest album, A Country Soul released in 2017.
Others