Daytime Emmy Awards winning model turned actor, Shemar Moore is well known for playing Derek Morgan in the CBS drama Criminal Minds.
Likewise, he is known for hosting the 'Soul Train' from 1999 to 2003. He is a divorced man who dated several divas and his current relationship status is single.
Shemar Moore Early Life & Education
Shemar Franklin Moore was born on born April 20, 1970, in Oakland, California, United States. He is the son of Sherrod Moore, an African American, and Marilyn Wilson, a Canadian-French descent.
His parents got married at a time when interracial marriages were not common which makes Shemar feel very proud of his individuality. Ht even has shared the feeling in one of his Instagram posts.
His mother used to work as a math teacher and his family relocated to Denmark when Shemar was only 6 months old.
After that, they lived in Bahrain until Shemar was about 6 years old and in Denmark Moore attended a British private school. As a young child, he traveled all over the world with his mother after his parents separated.
Growing up, Shemar Moore was heavily inspired by his mother Marilyn Wilson. He credits his success to his French-Canadian caucasian mother who raised him properly as a single mother to a mixed racial child and taught him there's nothing wrong in being different.
With his mother :
He attended Gunn High School in Palo Alto and later went to the Santa Clara University where he majored in communications with a minor in Theater Arts.
Moore was an athletic youngster who played baseball in college. He was a Pitcher and Outfielder and dreamed of playing professional baseball. However, an injury put an end to this dream.
Shemar Moore Career
His career began during his college when he modeled to earn some money. His college theater experience motivated him to try his hand at a modeling and acting. Therefore, he went to New York City to proceed with his dream.
At the start, he struggled to make points meet in New York as he could not get many modeling or acting jobs. In night time he used t work as a waiter at a coffee shop. He formerly appeared in an advertisement for shaving cream in 'GQ' Magazine.
His presence in the advertisement gave him the much-needed exposure and soon he was invited for auditioning for parts in television shows. He appointed an acting coach, Steven Anderson, to learn the nuances of acting and to polish his skills.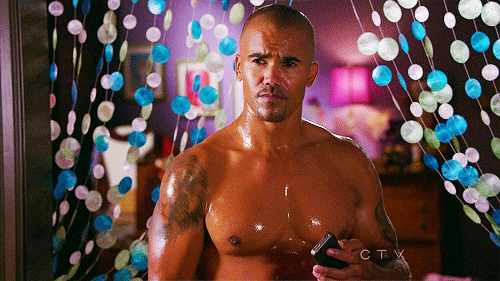 When he auditioned for the television series 'The Young and the Restless' in 1994 he almost broke down because the competition was huge there were 368 other actors auditioning for the same part.
He appeared in the initial episode on May 1994, where he's playing Malcolm Winters and proved to be his launch pad into the world of television acting. He remained with the show for eight years and left the show in 2002.
He won the Daytime Emmy for Outstanding Supporting Actor in a Drama Series for his role as Malcolm Winters on 'The Young and the Restless' in 2000. He is also the recipient of several Image Awards for Outstanding Actor in a Daytime Drama Series for the same show.
In 2005, he was chosen to play Derek Morgan, a Supervisory Special Agent, in the police procedural television program, "Criminal Minds". He has till now appeared in around 200 episodes of the successful series.
Shemar Moore Other Works
Following his success as a television actor, he also appeared in films containing, Hav Plenty ( 1997), 'Butter' (1998), 'The Seat Filler' (2004), and 'Diary of a Mad Black Woman' (2005), Justice League vs. Teen Titans ( 2016). He is signed to DNA Model Management in New York City. Moore appeared in the March 2009 issue of Men's Fitness magazine.
Shemar Moore Upcoming Series
His upcoming project "S.W.A.T. " is an American drama television series. He will play the lead role as Sergeant Daniel "Hondo" Harrelson, which is based on the television series and the film of the same name. The project was assigned to series on May 12, 2017, and is rated to premiere on November 2, 2017.
Read Related: 5 Shocking Facts about Shemar Moore
Shemar Moore Personal Life
Shemar was previously married to actress Sanaa Lathan. The couple dated for while and got engaged in September 1989 and wedded on May 11, 1990.
However, their married life didn't go well and it was planned to, so, they determined to end their marriage. Their divorce was finalized only in 1996.
After separation with his wife, Sanaa, he began to date Toni Braxton in 1994 but their relationship ended after one year.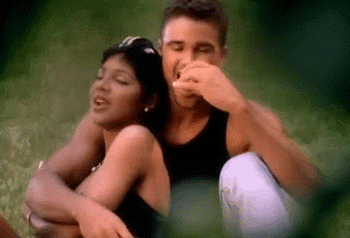 In 1997, he was rumored to be in a relationship with actress Halle Berry, but it was only after they broke up in 1998 when they admitted that the rumors were real.
He also dated to Ashley Scott (2002 – 2003), Kimberly Elise (2004 – 2005) and Lauriane Gilliéron (2007). Moreover, he was also rumored to be dating Victoria Rowell (2006), Gabrielle Richens (2006) and Bobbie Phillips (1993 – 1994).
But the list goes on and the other ladies have not been publicly identified yet. He was also rumored to be gay but the rumors became false.
Shemar Moore Net Worth
He has been pretty fortunate in his career and it has given him great incomes and net worth in millions of dollars. He has several tattoos on his body, which suits him very much.
His regular workout has been the key to his hot body. He also earns a shop and more about it can be learned more from the official website. His estimated net worth has $16 million.
Others