Shiloh Jolie-Pitt is an American teen actress. She is well known as a daughter of on-screen veterans, Brad Pitt and Angelina Jolie. As an actress, Shiloh Jolie-Pitt has appeared in the film The Curious Case of Benjamin Button.
Shiloh Jolie-Pitt Net Worth
Shiloh Jolie-Pitt is teen sensational rising star. Despite her young age, she has attracted a lot of people's attention. Moreover, her parents sold the first pictures of her $4.1 million to People magazine. Then, UK magazine Hello! purchased the international rights for $3.5 million. At that time, it was a record in celebrity photojournalism and couple donated all the money to UNICEF.
Shiloh Jolie-Pitt Personal Life
Despite her famous family, Shiloh Jolie-Pitt has managed to grow up mostly out of the limelight. Moreover, when Shiloh Jolie-Pitt does step out in public, she shows off her love for menswear. She currently reached 11 years old, and Shiloh Jolie-Pitt is focusing her career rather than a boyfriend.
There was a rumor that Shiloh Jolie-Pitt had asked her parents to be named as male, and wants to be called John. These rumors correlate with the 2010's Vanity Fair article, which reported that Shiloh wants to be a boy and looks herself as one of the brothers.
Apart from that, her mother, Angelina explained the influence behind Shiloh's first name. Shiloh Baptist was the name of Angie's parents and wanted to give their first child. But, due to miscarriage, it wasn't to be mean. However, Angelina loved the name and decided to choose the name Shiloh for their daughter. Shiloh's middle name, Nouvel, is considered to be in honor of designer Jean Nouvel, a favorite of Brad's.
Shiloh Jolie-Pitt Early Life & Education
Shiloh Nouvel Jolie-Pitt was born on May 27, 2006, in Swakopmund, Namibia. She is the first biological child of Brad Pitt and Angelina Jolie. Shiloh is Brad's first child, and at the time she was Angelina's third child.
Shiloh's kid photo: Getty Images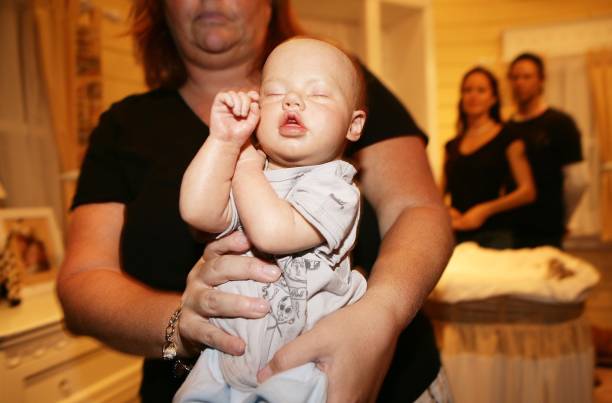 Before becoming a pregnant with Shiloh, her mother Angelina had adopted two children named Maddox and Zahara in 2002. Shiloh Jolie-Pitt's grandparents are late Marcheline Bertrand, Jane, Bill Pitt and Jon Voight. Shiloh Jolie-Pitt has five siblings named Pax, Zahara, Maddox, and twins, Vivienne and Knox.
With her siblings: Stuff.co.nz
Shiloh Jolie-Pitt studied at the French school, Lycée Français but now she is homeschooled.
Shiloh Jolie-Pitt Career
The Forbes.com listed her of Hottest Hollywood Tots and has covered People Magazine with her siblings. Shiloh Jolie-Pitt even has a foundation named Shiloh Jolie-Pitt Foundation. The organization was created by her parents to benefit the Naankuse Wildlife Sanctuary.
Shiloh Jolie-Pitt made her acting debut in the 2008 film The Curious Case of Benjamin Button. In which played in the role of Benjamin (Brad) and Daisy's (Cate Blanchett) baby daughter. Moreover, Shiloh attended the 2016 Kung Fu Panda 3 premiere with her mother.
During Kung Fu Panda 3′ premiere:usmagazine.com
At 2015's Nickelodeon Kids' Choice Awards, Shiloh Jolie-Pitt appeared adorable in a graphic tee and gray hoodie.
During Kids' Choice Awards with her mother and siblings:zimbio.com

Shiloh Jolie-Pitt Current Work
Shiloh has become a Hollywood child icon for her fashion sense and young talents. Shiloh Jolie-Pitt always travels all over the globe with her family. On September 19, 2016, her mother Angelina filed for divorce and asked for full physical custody of all six children.
Others