Sofia Carson is an American singer and actress well known for her role as Evie in the film "Descendants". As a singer, she voiced in a soundtrack of 'Descendants' as well. Moreover, she was featured in A Cinderella Story series: If the Shoe Fits. Regarding her personal life, she was linked with Booboo Stewart and Nolan Gerard Funk, however, her current relationship is single.
Sofia Carson Early Life & Education
Sofía Daccarett Char was born on April 10, 1993, in Fort Lauderdale, Florida, United States. She is the daughter of José F. Daccarett and Laura Char Carson. Her parents moved to Florida from Colombia. She was keenly interested in acting and singing from her early childhood days. Sofia grew up with her sibling sister Paulina.
During her childhood with her sister: Twitter
Carson spent her childhood in Florida with her family and studied at St. Hugh School. After completion of her high school, she studies graduated from Carrollton School of the Sacred Heart in Miami.
Sofia Carson Career
Sofia Carson started her acting career as a guest appearance in 2014 with a Disney Channel series "Austin & Ally". She grasped the lead role in the movie "Descendants" in 2014 which was Disney Channel Original Movie. Furthermore, she was cast in the leading role in the series of A Cinderella Story, If the Shoe Fits. Sofia Carson voiced in a soundtrack to the film 'Descendants', which became a huge success as No. 1 chart in Billboard 200 and placed as US Top soundtrack.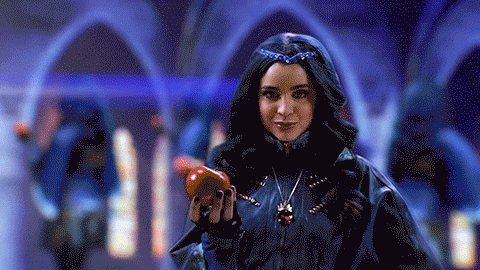 Sofia dropped her debut single 'Love Is the Name' on April 8, 2016. In addition, she launched the music video of Back to Beautiful in which Alan Walker was also featured. Recently, she reprised her role in the sequel of Descendants as Descendants 2, which was released on 21 July 2017. She was nominated for Teen Choice Awards in 2016 for Choice Music Next Big Thing.
During Oscar: Instagram
Sofia Carson Personal Life
Sofia has currently reached 24 years old and her current relationship is single. Her amazing looks has been attracting a lot of people's attention. She doesn't like to come spotlight due to her personal life but she became a central point of media while she was linked with Booboo Stewart in 2015. Moreover, she was rumored to be dating Nolan Gerard Funk in 2016.
With Nolan Gerard Funk: Twitter
Sofia Carson Net Worth
Sofia Carson is one of the rising stars in the entertainment industry. She is actively involved in various songs and movies, through which she collects a huge amount of money. As of 2017, her estimated net worth is reported to be around $6 million.
Others