After Break up, with Hannah Britland, Tom Bateman is in a Relationship with Daisy Ridley
Tom Bateman, known for the role, Jekyll in ITV's Jekyll and Hyde was in a relationship with Hannah Britland, also a British actress. But the duo is no longer together.
So who is Tom Bateman dating currently? Know all the details of his relationship right here.
Is Tom Bateman Dating Daisy Ridley, Star Wars, Princess Leia
Tom Bateman seems to have a magic over his co-star. The 28-year-old Brit is currently dating his Murder on the Orient Express, co-star Daisy Ridley as news of actors dating their co-star is not new in the industry.
While playing for the movie who knew Tom and Daisey were also secretly brewing a romantic relationship behind the screen. When asked if they were really dating, he shyly told,
I'm absolutely not going anywhere near that! But nice try.They like to create a buzz, they've got to otherwise no-one will come and see the movie!
The news of their relationship was also revealed accidentally by the producer, Judy Hofflund at the red carpet movie premiere. She told,
Something kinda happened with Tom and Daisy… but that's public news, right? I should keep my mouth shut.
On the other hand, the 25-year-old beautiful actress did not want to comment on the subject at all. Ridley played Princess Leia in the movie, Star Wars.
Although both actors never confirmed their relationship, it was all written in the media, on the internet after the producer had revealed about their relationship.
Tom Bateman Dated Hannah Britland
Before Daisy, Tom was dating actress Hanna Britland back in 2014. Britland is also an amazing English actress. They appeared to have a seemingly unbreakable bond and many people had believed that their relationship will last longer but sadly it did not.
But they split after two years into the relationship. How did they break up will always remain a mystery? Since Hannah and Tom appeared to be very much in love and understanding of each other.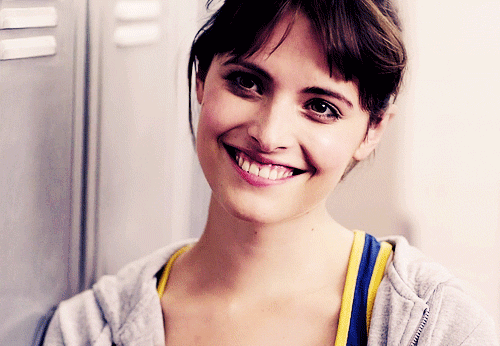 In fact, she told him to take Lucy to dinner while he was playing William Shakespeare in the play Shakespeare in Love so as to ease their relationship onscreen.
When we started rehearsing she said, "You just need to take [Lucy] out for dinner and snog her face off." I didn't.
It's rare when your partner tells you to go have a dinner with your co-star. Hannah was one such person who possessed this rare quality.
Tom gained popularity when he starred Will Shakespeare in the play Shakespeare in Love at the Noël Coward Theatre, WC2 opposite the talented actress, Lucy Briggs-Owen.
Others