Alexa Chung is recognized as a television presenter, model, and contributing editor at British Vogue.  She became much popular from the newspaper column called "Girl About Town" for the Independent in the United Kingdom. She is also known as a regular model for Vogue, Elle and Harper's Bazaar.
Early Life
Alexa Chung was born on 5th November 1983 in Privett Hampshire, England. Her parents were Gillian Chung, who was an English descent and Philip Chung, the father was three-quarter of Asian ancestry. She joined the secondary school at the local Perins School. She also spent the sixth form at Peter Symonds College, Winchester. She also admitted King's College London to study English but couldn't attend due to her early modeling career. Alexa Chung is British and belongs to white ethnicity.
Alexa, during her young age
Source: Buzznet
Career
Model
Alexa Chung was scouted by a modeling agency when she was only sixteen years old at the "Reading Festival" before attending King's College. She was a model for teen magazines such as Elle Girl and Cosmo Girl. She has also worked for companies like Fanta, Sunsilk, Sony Ericsson, and Tampax. She also appeared in music videos like the Streets, Westlife, Delta Goodrem, Reuben, and Holy Valance and others. She starred in a scripted reality show called "Shoot me" as Jake which was broadcasted in fashion TV in 2005.
Alexa Chung
She began fashion journalism course with an intention to be television personality and quit modeling. But, after becoming a television personality, she did modeling occasionally. She became the face of Australian Fashion Label Antipodium's SS 2008 collection. In September 2008, she walked the Catwalk as part of the Vivienne Westwood Red Label Spring/ Summer 2009 show at "London Fashion Week."
She was also the face of "Lacoste" in June 2010, appearing in TV and print advertising campaign, French Clothing Campaign. She was also the face of Italian Sneaker Brand "Superga" in a Campaign of the 100th anniversary. In February 2012, she worked as a guest assistant to magician Hans Klok, in the "London Fashion Week" show. Also, she was the face of Longchamp, French luxury leather goods Company, in 2013.
Television Personality
Alexa is reputed television persona, who began her television career as a co-host o Popworld on Channel 4 based on the musical show. She also presented a weekly radio show, Pop world Radio with Alex Zane, radio and television presenter.
She became one of the four anchor T4 presenters in January 2008. She hosted reality show "T4's Vanity Lair", conceptualize form of beauty. In mid- 2008, she began to host fashion-related program. For instance, she was a roving reporter on Channel's 4 "Gok's Fashion Fix," where she interviewed the fashion designers like Roberto Cavalli, Jean Paul Gaultier, Christain Lacroix e.t.c. She also hosted a T4 fashion and music show called "Frock Me" with fashion designer, Henry Holland.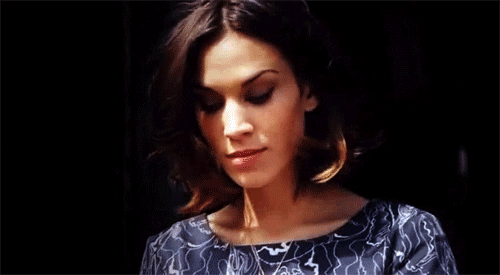 Alexa Chung
In April 2009, she left Channel 4 to pursue US career. She presented "It's On with Alexa Chung" for MTV, featuring celebrity talk, live music and online interaction with viewers. But the show was canceled in December 2009, and she returned to UK series "Frock Me" in April 2010. In January 2011, she co-hosted NBC's Golden Globe Arrival's special" with Carson Daly and Natalie Morales. Chung presented the Itunes Festival in July 2011. Chung became the founding co-host of the nightly music show "Fuse News."
Journalist
She wrote a monthly column for British Women's Magazine Company (October 2007- June 2008). She likewise wrote a weekly newspaper column for Britain's The Independent from November 2008 to June 2009 named "Girl About Town,"later "New York Doll." She also served as contributing editor of "British Vogue."
Alexa Chung
Awards & Achievement
In 2009, Alexa grabbed the Elle Style Award for "Best Tv Presenter" and Glamour's Award for Best Tv Presenter. She also received Glamors at the annual award ceremony of magazines.
Alexa was ranked in Tatler's top 10- best-dressed list in January 2010. At the British Fashion Awards, she won the British Style Award from a public vote in 2011, 2012 and 2013 respectively. She usually appeared in the best-dressed list and also in the front row at a fashion show.
Personal Life
Alexa was linked up with multiple boyfriends. In 2003, she dated David Titlow, a well-known fashion photographer and 20 times elder than Alexa. However, they share love together and were in living together relationship until 2006. They had their break up after three and half years of having affair.
Again, in July 2007, she found her love named Alex Turner, an English musician and song- writer, especially known for Arctic Monkeys frontman.They also lived together in London and later in New York. Nevertheless, their love turned cold and they decided to wind up. After staying in an affair for four years, they separated in July 2011.
Alexa Chung and Alexander Skarsgard dating in New York
Source: DAILYMAIL
After that, she was linked up with Alexander Skarsgard since 2015. They were spotted in romantic coffee date and dinner date several times. They prefer spending holidays together and weekend with each other.There is rumor that they might get married soon. But, they have not revealed it officially.
Others