Angel Brinks is the founder and CEO of Angel Brinks Fashion, often described as The queen of Leggings. She is also an American reality star, well known for being a cast member of Vh 1's hit reality television show "Basketball Wives LA" Season 4 and season 5. She is the ex-girlfriend of Tyreke Evans, a basketball player, who currently plays for New Orleans Pelicans.
Early Life
Angel Brinks was born on October 19, 1982, in Los Angeles, California. She is originally an Armenian, who began doing ballet when she was three-years-old and soon branched out into activities such as choir. She grew up in the performing arts in Hollywood/Los Angeles. She was always around the flashing lights, glitz, and glam.
Brinks always had an eye for fashion and used to pretend she had a clothing store when she was a little girl and saved all her allowance money to buy a cash register. After that, a little older, she would go to Vintage stores, and buy clothes for $1 and start cutting them up and sewing them together. Sometimes, her grandmother used to sew in her spare time, so she would sit with her and watch.
As she got older, she would shop around and wish to find items, designs she had stuck in her head that she knew she would look hot in. She could never find anything she truly loved and would shop in stores everyone else did. So she decided to create her own designs and go out in them. She attended college at night and worked a 9 to 5. Her parents always wanted her to be a doctor or lawyer, but she insisted on going the artistic route.
Fashion Career
Brinks began her fashion career with the launch of her first line in 2010. The clothing she got to wear in dance classes inspired her, as did the beautiful costumes dancers wore on the stage. The line slowly promoted leggings. She began the line by taking normal leggings and combining glitter, sequins, and velvet to create far more expressive pieces. The line soon became a large success, starting Brinks' fashion career and creating a name for her company.
Then her success with leggings, Brinks' fans was wanting for more Soon after, she began manufacturing tops, matching sets, and body suits. Angel Brinks's first celebrity styled was Trina, fell in love with Brinks' unique outfit while they were at a yacht party. Brinks designed an outfit for Trina, and the word soon reached that Angel Brinks was the go-to girl for fashion in Hollywood.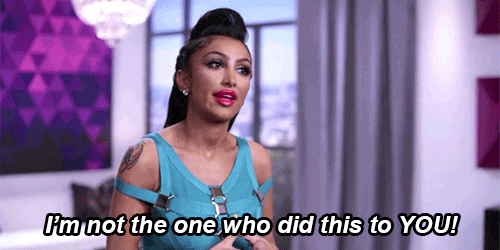 Her career as not only a designer but a designer to the stars kicked off and made her a leading member of L.A.'s celebrity circles. In 2012. Angel Brinks has participated in the highly-acclaimed New York Fashion Week. She also participated the show like Facet Studio's Fashion Show (2013 and 2014) and local fashion shows from coast-to-coast.
Basketball Wives L.A
Angel Brinks made her appearances on the reality television show "Basketball Wives L.A". On the show, her relationship with NBA basketball star Tyreke Evans is a point of drama and enthusiasm for the fashion designer. Brinks joined the cast of Basketball Wives L.A. at the beginning of season five. She is still a notable member of the cast, although her first appearance in the show was as a guest. It centers on the ever-changing connections between basketball stars and their wives, as well as the lives of the wives and their friendships.
Interviews
Following Basketball Wives L.A. has served about a lot of change for Angel Brinks. During her interview, she admitted that she was a little shy about joining the show full time.
She revealed that "You're around a new group of girls, and you're learning them. Furthermore, ladies all in all are entirely entangled you know? So at first I was somewhat anxious about it, yet I really took in a considerable measure from the young ladies and I had a super decent time taping with them."
Despite, Brinks had her attention before joining the cast and has become close with all the members. She also became close to basketball superstar Shaquille O'Neal's wife, Shaunie. She looks up to her as an inspirational woman and as an inspirational businesswoman. Brinks even states, "They play 82 games, only half of those are at home, so it's not too often where we can be with him. So being around girls that are going through the same thing, that are married, we all kind of understand each other. It's like a sisterhood."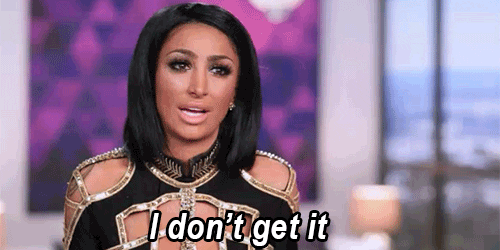 Still, she is struggling in the fashion industry and with the parts of Basketball Wives LA. In several interviews, Brinks has taunted her audience about what might happen on the next season of her hit show by denying to answer her interviewer's questions. She is developing her business into perfumes and luxury handbags that will match the outfits currently selling in her clothing lines. Brinks is also introducing a line of children's clothes inspired by her daughter Amani. This lady also serves as a guest analyst for Los Vegas Sun News. Angel Brinks is also rumors about her profession as a prostitute, which she always ignores and cleared about her job as a fashion designer.
Personal Life: Children, Husband
Before her career as a fashion icon, she worked as an escort in Las Vegas for several years. She was previously married to a man, who committed a suicide when Brinks was nine months pregnant with her son Azari. However, she has not revealed his name.
Angel Brinks and Tyreke Evans, American professional basketball player for the Sacramento Kings of the National Basketball Association started dating in 2010. The former partner ended their relationship in 2015 after Brinks gave birth to a daughter named Amani. According to her Instagram post, she is 87.4% Middle Eastern & North African, 12.3% European, and 0.1 % Sub-Sharan African.
Angel Brinks and her kids, Azari (right) and Amani (left) (Source: Instagram)
Net Worth
The queen of the leggings, Brinks, 5' 9″, has a seductive body measurement of 36-25-36 inches. In her spare time, she likes to read with her children, grab a blanket and watch TV with them. She loves to play with them outside, go for walks.
Angel's net worth is a more reasonable half a million, according to the source. But keep in mind that will be her first season as a full cast member of Basketball Wives, so her profile could increase. And her clothing lines could help raise her income as well, since a designer can reportedly make up to $100,000 a year, according to PayScale.
Save
Save
Save
Save
Save
Others