Teri Lynn Hatcher Biography
Teri Lynn Hatcher is an American writer, presenter, actress and a former NFL cheerleader. She is known for her role on the ABC series "Lois & Clark: The New Adventures of Superman" as Lois Lane (1993–1997); "James Bond film Tomorrow Never Dies" as Paris Carver.
Hatcher got married to Marcus Leithold but ended in divorce a year later. Afterward, she got married to an actor Jon Tenney with whom she gave birth to a daughter named Emerson Rose but divorce in 2003.
Teri Lynn Hatcher Early Life & Education
Teri Lynn Hatcher was born on 8th December 1964 in Palo Alto, California to Owen Walker Hatcher, Jr., a nuclear physicist, and an electrical engineer as well as a computer programmer at Lockheed Martin. Her father belongs to Choctaw ancestry and mother is of Irish ancestry.
Hatcher grew up in California and attended school in Sunnyvale (Sunnyvale Middle School, Fremont High School) and De Anza College in Cupertino. Hatcher learned ballet dancing in Los Altos at the San Juan school of dance. Teri graduated in engineering taking mathematics as her major subject.
Teri Lynn Hatcher Sex Abuse
In March 2006, Hatcher reports that she was a victim of sex abused at the age of five her uncle, Richard Hayes Stone, who was later divorced by Hatcher's aunt. During this time, her parents were unaware of the molestation and in 2002, she helped Santa Clara County prosecutors with their indictment of Stone for his recent abuse that led 14-year-old girl victim to commit suicide. Stone was sentenced to 14 years in prison for four child molestation.
Hatcher decided to reveal to the prosecutors about her own abuse because she was troubled by reflection of the victim who shot herself, and afraid of the fact that Stone might escape sentence. The abuser died of colon cancer after serving six years in prison on 19th August 2008.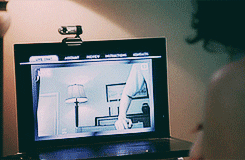 Teri Lynn Hatcher Career
Hatcher learned acting at the American Conservatory Theater and started her career in 1984 as the cheerleader in NFL in the San Francisco. In 1985, Teri won the role of Amy (one of the Mermaid) in a TV series "The Love Boat being," where she worked from September 1985 to May 1986.
Teri Lynn made the guest appearance in "Star Trek: The Next Generation" in 1988 and "Starcrossed" in 1989. She has also performed a role in Hatcher's next TV series "Sunday Dinner." Picture from The New Adventures of Superman was the most downloaded image on the Internet.
Hatcher performed the role of Paris Carver in the 1997 James Bond film "Tomorrow Never Dies." She also appeared in films such as Spy Kids, Dead in the Water, 2 Days in the Valley and The Cool Surface. She co-starred with Alec Baldwin in Heaven's Prisoners.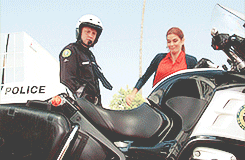 As the Hottest Women Of All Time, she was listed in number 38 by Men's Health in 2011. She was crowned Chopped Champion on 1st December 2013, in the Celebrity Holiday Bash episode.
Teri Lynn Hatcher Personal Life: Husband, Divorce, Children
On 4th June 1988, Hatcher got married to Marcus Leithold; however, their relationship was short-lived and got a divorce a year later. Afterward, she got married to an actor Jon Tenney on 27th May 1994, with whom she gave birth to a daughter named Emerson Rose.
Hatcher and Tenney marriage life also did not go well and finalize their divorce in March 2003. Hatcher took the custody of their daughter and started living together.
Teri Lynn Hatcher Net Worth & Book
Being an American writer, presenter, and actress, Teri Hatcher has an estimated net worth of $50 million. She pulls in an estimated $375,000 per episode for her role as Susan Mayer on ABC's "Desperate Housewives."
In May 2006, Hatcher published a non-fiction book titled "Burnt Toast: And Other Philosophies of Life"; a book about her experience of being a single mother, a parade of bad relationships, a stalled career, insecurities and inadequacies and her remarkable fortieth birthday to realize that she didn't want to spend another ten years preparing herself for the next disaster.
Save
Others