Cindy Landolt is a Swiss fitness trainer, fitness Athlete, personal trainer and the owner of The Centurion Club, Europes most popular fitness studio. The studio is widely recognized for training professional international sports personalities as well as Hollywood actors, singers, politicians and Global Corporation CEOs.
Early Life & Education
Cindy Landolt was born on January 11, 1985, in Zurich, Switzerland with the birth name, Cinderella Landolt. Her parents were mountain bike riders and did lots of hiking and running. Her father was a long-distance Swiss Master Cyclist.
Landolt is from a small town and grew up around alpine air and mountain scenery. At the age 5, she joined the gymnastic team and became an expert after years of an intense workout. She enrolled at the Swiss Academy of Fitness and Sport, to gain fitness instructing qualifications. She won various medals and was passionate about her career in gymnastic. Apart from that Cindy took parts in different games like- swimming, skiing, and snowboarding during her college days.
A throwback of young Cindy Landolt at her teen
Source: Instagram
Career
She started a gym for the first time when she was 16. Cindy had grown too tall and muscular to continue gymnastics in 2001. However, she used her genetics to her advantage and entered the gym, wishing to sculpt her dream figure. She started lifting weights and soon fell in love with fitness. At this point, she commenced her sights on making a name for herself in the industry.
After her graduation, Landolt became a professional fitness instructor, and with an excess of time on her hands, she started building plans to start her own business. Cindy founded a website online, to offer her services as a personal trainer.
By 2016, Cindy built her own figure, especially her abs; she gained masses of followers on social media & as a fitness coach, becoming an online sensation.
Training
As a Personal Trainer, Cindy has an excellent success rate, as well as a client list that inserts her apart from most in the industry. She attributes this to a lifetime of studying sports, fitness, rehabilitation and nutrition, where she gained a broad knowledge and understanding of all aspects of physical improvement, allowing her to specialize as a Fitness Trainer.
But Cindy is keen to point out, that the most important word in a Personal trainer, is "Personal," and that it is these relationships and understandings of the subtle differences of each and every client that secure the success of her trainees.
The Centurion Club
Being the Switzerland's most famous Fitness Athlete and Personal Trainer, she is also the owner of The Centurion Club, Europes most elite fitness studio, where she trains professional International sports personalities as well as Hollywood actors, singers, politicians and Global Corporation CEOs.
Cindy training a client at her gym, The Centurion Club in Zurich, Switzerland
Source: Pinterest
The different membership policy is strictly vetted by the approval of other clients and ensures the highest attention is paid to each member and their results.
Television & Press Features
Cindy frequently appears in Television and Press features but is very particular concerning interviews and questions about her personal life, this has only created more intrigue and a greater following, leading to her occurring preferred as one of the most remarkable women in Zurich by, "Whos Who Journal."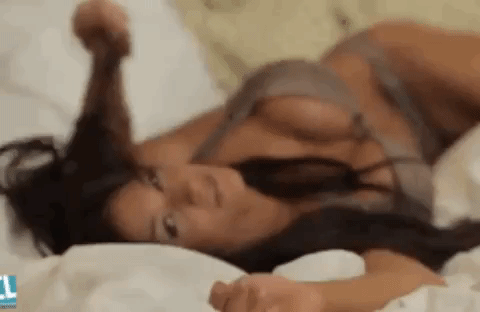 She also distributes a vast collection of free E-Books on the subjects of 'Training and Nutrition.' She is also producing the World's First "Live Stream" of her training by her website, airing simultaneously through '6 HD' cameras to over 100,000 observers, long before any social media policies were contributing such ability.
Personal Life
Landolt is busy with her career and doesn't show a hint of getting married and welcoming a husband. Numerous fans are waiting for her to indulge in romance and make her life more happy and exciting. Her current relationship status is still unowned to us whether she is dating anyone or not.
Her favorite muscle group is her legs, and leg session is her ideal workout because she understands how great it is not only for her legs but also for her whole body. She does big squats, 150% bodyweight for 20 reps. which excites the muscles all over your body and considerably improves back abs, arms, and legs.
Net Worth
Cindy Landolt earns a handsome salary from her career, and most of her income source hails from her YouTube channel and her fitness studio. Her website, cidnytaining.com had already 101,000 subscribers. Cindy might have a significant income and is living a celebrity life. However, she has not mentioned her estimated net worth on social sites. The 5′ 10 trainer holds a Swiss nationality. She has a huge fan following on social working sites, where she has posted seductive pictures.
Others