David Costabile Biography
David Costabile is well known as American Actor, identified from the role in "Breaking Bad", "Lincoln","Billions" and on "Suits". These were the movies which highlighted his work as the finest actor. He has also performed in theater's stage and appeared as supporting role in television shows.
Background: Family, & Education

David Michael Costabile, son of Mary and Salvatore Costabile, was born in Washington D.C. He is from the Italian decent making him more profound and intelligent actor in the Hollywood cinema. David 's grandparents were Italian and his mother was mixed Irish and German descent.   He had a degree of MFA program from the new York university and began his career in acting in 1998 and he is still doing the best in his field.
Career & Achievement
He is mostly renowned for the television serial and famous for the role on THE Wire series, the flight of the comp chords, damages and breaking bad as gale making him versatile one in the Hollywood. Not only this he has also appeared in many commercial ads such as Microsoft, FedEx and much more. The Lincoln actor got huge success from the role in tv series breaking bad.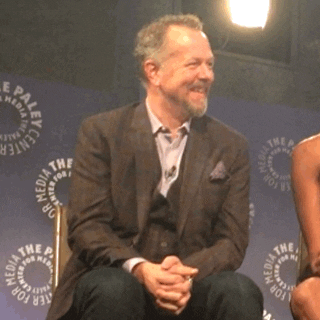 Moreover, films like a Solitary man, Runner Runner and 13 hours: the secret soldiers of Benghazi made him more profound and his fans are eagerly waiting for the next movie.
Stage Performer
Costabile has performed on stages such as Manhattan Theater Club's 'Translation (2007), The Musical 'Titanic' (1997) and 'The Tempest' (1995). He also made an appearance in "The Two Gentlemen of Verona" as 'launce' in Pubilc Theatre's Shakespeare in the Park. Costabile also performed and workshopped in Drama Desk Award Winning musical, "Caroline Or Change".
Television Actor
David Costabile is much popular as a television actor. He has performed in various series like "The Wire" as Thomas Klebanow, "Flight of the Conchords" as Doug," Damages " as Detective Rick Messer,  as Daniel Hardman in "Suits" and "Breaking Bad" as Gale Boetticher.
He starred as a guest role in series like "The Office" as banker," Changes" as a driver and also as a defendant;s lawyer in the third season, an episode of "The Good Wife". He has amazed his audience with a versatile appearance in many television series. He can also be seen in an episode of "The Closer" as Mr. Braddock, in the first episode of season 7.
He is featured in "The Blacklist" as Linus Creel and recently in "Billions" as Mike "Wags" Wagner.
Movie Role
David Costabile has performed recurring roles in different movies. After rising fame in television works, he acted in various movies. Some of the important roles that he played in movies were" Solitary Man" (2009) as  Gary where he portrayed the role Jenny Fischer's husband. We can also see him in the movie "The Bounty Hunter" which was released on 2010. Moreover, he was cast in the movie "Lincoln " as Republican Representative, as James Ashley. His latest movie which was released in 2016 was "13 Hours: The Secret Soldiers of Benghazi" where he played as the Chief.
Personal Life & Net Worth
Having affair for many years,  he got married since June 25, 2012, to Eliza Baldi in Pensyllvenia. Eliza Baldi is also an actress, well known for the movies," Take off your Mask"(2010)," Pastoral" (2006) and  "In Vivid Detail" (2007). The couple had a  first newborn baby in 2015 according to the sources.  
David Costabile and his wife, Eliza Baldi attending AMC's New Series "Low Winter Sun" Los Angeles Premiere at Arclight, Hollywood, California.
Source: Zimbio
He loves to have an audi and to drive it down to the road. He made his 2.4 million dollars for the role in the "Wire" and "Flight of the Conchords". He hasn't disclosed about his net worth yet but he is multi- million person and well- settled actor.
Save
Others