Manuel Peter Neuer is a German professional football goalkeeper, who plays for Bayern Munich and the Germany national team. He is the vice-captain for Bayern Munich and captain of Germany.
Neuer, who is described as "sweeper-keeper" because of his unique playing style and speed, is known for his quick reflexes, excellent shot-stopping abilities, strength, long throwing range, command of his area and accurate control and distribution of the ball.
Regarded as the best goalkeeper in the world and as one of the best and most complete goalkeepers of all-time, Neuer won the 2014 FIFA World Cup with Germany as well as the Golden Glove award for being the best goalkeeper in the tournament, and is considered by some in the sport to be the best goalkeeper in football since Lev Yashin.
In 2014, Neuer was placed third in the voting for the FIFA Ballon d'Or award, behind Lionel Messi and Cristiano Ronaldo. He was also ranked the third-best player in the world by The Guardian. As of 2017, Neuer is the present holder of the IFFHS World's Best Goalkeeper award, which he has won for the past four consecutive years since 2013.
Club Career
Schalke
Neuer played for Schalke 04 II during the 2003–04, 2004–05, 2006–07, and 2008–09. Neuer signed professional terms in 2005 after progressing through every age group at his hometown club, Schalke 04. Neuer didn't make any first team appearances during the 2005–06 season. He made his Bundesliga debut with Schalke when he came on to substitute the injured Frank Rost on matchday 2 of the 2006–07 season. The 20-year-old eventually won the starting position when Rost was surprisingly dropped for the crunch clash against Bayern Munich.
He was one of only three Bundesliga players to play every minute in the 2007–08 season. He finished the season by making 50 appearances in all competitions.
In November, he was the only German goalkeeper in the list of five nominated goalkeepers for the UEFA Team of the Year.
FC Bayern
On 1 June 2011, Schalke and Bayern Munich confirmed that Neuer would move to Bayern in July 2011. Neuer signed a five-year contract that lasted until June 2016. The move was worth €22 million, making Neuer the second-most expensive goalkeeper of all time, only behind Gianluigi Buffon.
Right in the first weeks at Bayern, after a 0–0 draw with 1899 Hoffenheim, Neuer broke the Bayern Munich record for most competitive clean sheets in a row, having gone over 1,000 minutes without conceding. He improved the record formerly held by Oliver Kahn.
On 25 April 2012, Neuer saved penalty kicks from both Cristiano Ronaldo and Kaká and helped Bayern through the 2011–12 Champions League semi-finals against Real Madrid.
Bayern went on to progress to the 2012 UEFA Champions League Final against Chelsea, which also went to a penalty shoot-out after a 1–1 draw. Neuer finished the 2011-12 season with 53 appearances.
On 2 May 2014, Neuer extended his current contract until the summer of 2019. Neuer finished the 2013–14 season with 31 Bundesliga appearances, five German Cup appearances, 12 UEFA Champions League appearances, one German Super Cup appearance, one UEFA Super Cup appearance, two FIFA Club World Cup appearances for a total of 50 appearances.
Neuer won the German footballer of the year, was voted into the UEFA Team of the Year and finished third in the FIFA Ballon d'Or. Neuer had a total of 50 appearances for the 2014–15 season.
The season started when Neuer started in the 1–1 draws against VfL Wolfsburg in the German Super Cup. Wolfsburg won the subsequent shootout. On 20 April 2016, Neuer extended his contract with Bayern until 2021. Neuer finished the season with 34 Bundesliga appearances, five German Cup appearances, 11 UEFA Champions League appearances, and one German Cup appearances[56] for a total of 51 appearances.
Career in International Games
Neuer had started his international career by starting in the youth team and then moving to U-21 German team on 15th of August 2006 and led on to win the 2009 UEFA European U-21 Championship by defeating England.
Neuer's debuted to the international senior team was scheduled on 19th May 2009 against UAE but played in the 2010 World Cup as the Primary keeper Rene Adler was injured. His team went on to become the 3rd team in the tournament and also played the 2012 Euro.
Due to his 'sweeper keeper' style, his deep pushing to the field and his tactics to assist in creating goals, people called him the German Team's '11th man" during the 2014 World Cup.
The team went to win the tournament due to Goetze's goal in the extra time and Neuer won the Golden Glove as the best goalkeeper. On 1st September 2016, Neuer was handed the captain of the German team since Bastian Schweinsteiger has retired.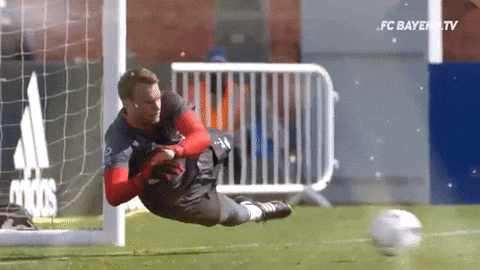 Personal Life:
Manuel Peter Neuer was born and raised in Gelsenkirchen, North Rhine-Westphalia, West Germany. He went to Gesamtschule Berger Feld, in the same way as other prominent footballers, like Mesut Özil. His brother, Marcel is a football referee, currently in the Verbandsliga.
Neuer got his first football when he was two years old and played his first game on March 3, 1991; 24 days before his fifth birthday. Neuer's idol as a kid was fellow German and previous Schalke goalkeeper Jens Lehmann.
Neuer is a Catholic, who support Gelsenkirchen-based Catholic social action group and Gelsenkirchen-based youth club run by the Amigonians.
Neuer founded a charity organization for children, named the "Manuel Neuer Kids Foundation." He won €500k for charity in a celebrity version of Wer wird Millionär?, the German adaptation of "Who Wants To Be A Millionaire?" in November 2011 and donated to the foundation.
Neuer has done the voiceover for character Frank McCay in the German version of the 2013 Disney animated film "Monsters University"
Relationship: Girlfriend, Wife, Affairs
Currently the number one goalkeeper in the world, Manuel Neuer was in a relationship Kathrin Gilch in 2008. They hit the headlines when Neuer and girlfriend Gilch's photo circulated on the web. However, in 2015, the couple reportedly separated.
To start with, it was Germany's national team captain Bastian Schweinsteiger whose relationship has been exposed by the media as he began a romance with Serbian tennis player Ana Ivanovic in spite of being in a long-term relationship with a model Sarah Brandner.
The story behind the separation between Neuer and Kathrin allegedly originated from their mutual friends who gave their story to German tabloids on how everything happened. Neuer met his former girlfriend back in 2008 on a summer vacation in Greece, while the goalkeeper used to play for Schalke.
In January 2017, Bayern Munich and German national team "number one" Manuel Neuer reportedly began dating Nina Weiss, the daughter of Alfred Weiss
Alfred Weiss said, "when Nina and Neuer met, she didn't know who he was." When asked about the couple possibly getting married and having kids, Weiss replied with a laugh, "Nina should first study done before thinking about marriage".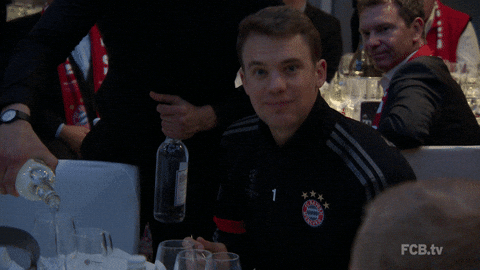 Net Worth & Salary
As of 2017, Manuel Neuer's current net worth is estimated to be $52.8 million. To be precise, he has earned a total of $118.5 million through his career, that's $59.4 million in salary and another estimated $25 million in endorsement deals, plus a $34 million transfer fee. Germany federal income tax slices out $53 million and expenses take another $17.8 million, with investments softening the blow by adding back $5 million.
Others