Tom Holland (Birth name: Thomas Stanley Holland) is an actor and dancer, well known for playing the role of Billy in Billy Elliot (The Musical) and his role in the movie "The impossible". His upcoming film Spider-Man: Homecoming and Avengers: Infinity War.
Early Life & Education
Tom Holland was born on June 1, 1996, in Kingston upon Thames, London. He is the son of Nicola Elizabeth, a photographer and Dominic Holland, a comedian and author. Tom has three siblings, twins Sam and Harry, three years younger and Patrick, eight years younger.
Baby Tom Holland
Source: Pinterest
His paternal grandparents were born on the Isle of Man and Ireland. Tom enrolled Donhead Prep School. Then, he studied at Wimbledon College. Holding successfully finished his GCSEs, in September 2012 Tom began the 2-year course at the BRIT School for Performing Arts & Technology renowned for its numerous famous alumni.
Theatre Career
Holland started dancing at a hip hop class at Nifty Feet Dance School in Wimbledon, London. His ability was was recognized by choreographer, Lynne Page when he performed with his dance school as part of the Richmond Dance Festival 2006. After eight auditions and ensuing 2 years of training, Tom made his West End debut in Billy Elliot the Musical as Michael, Billy's best friend on 28 June 2008.
Tom Holland started his theatre career after eight auditions and subsequent two years of training, he landed the role of Michael in Billy Elliot the Musical's West End in 2008.
Source: DailyMail
Tom appeared on the news programme on FIVE channel and gave his first TV interview. He featured on ITV1 show "The Feel Good Factor" in 2009. Tom interviewed by host Myleene Klass. Then he engaged in training 5 ordinary British schoolboys learning to get fit. On 28 March 2009, he prepared their dance routine for the final "The Feel Good Factor" show.
On 8 March 2010, to consider the fifth ceremony of Billy Elliot the Musical, four current Tom Holland along with Billy Elliots, invited to 10 Downing Street to meet the Prime Minister Gordon Brown. Tom Holland was chosen to be a lead at the special fifth-anniversary show on 31 March 2010. Elton John, Billy Elliot the Musical composer, who was in the audience, called Tom's performance "astonishing" and said that he was "blown away" by it.
Film Career
Holland began his acting career in the British version of the animated film "Arrietty" in 2011, which was produced by Japan's Studio Ghibli. He gave a voice for the principal character Sho. He then starred in "The Impossible", Juan Antonio Bayona alongside Naomi Watts and Ewan McGregor directed the film. The film debuted at the Toronto International Film Festival on 9 September 2012. October 2012, it released in Europe and in North America in December 2012. On 17 October he gained the Hollywood Spotlight Award for his performance.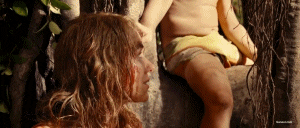 In 2012, Holland featured in Screen International's UK Stars of Tomorrow and in 2013 he was among the newcomers chosen for the inaugural British Academy of Film and Television Arts Discovery Brits.
Holland worked Isaac in the film "How I Live Now" as Isaac, released in the U.K. on 4 October 2013. In 2015, he co-starred as Young Thomas Nickerson in the film "In the Heart of the Sea", directed by Ron Howard. In 2015, he rose in BBC Two's TV series "Wolf Hall", as Peer Gregory Cromwell. On 23 June 2015, it declared that Holland signed as Spider-Man for Captain America: Civil War and Spider-Man: Homecoming.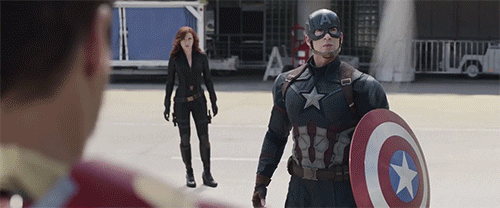 Spider-Man: Homecoming
It is based on the Marvel Comics character Spider-Man, produced by Columbia Pictures and Marvel Studios. In this film, he has played as Peter Parker, where he tries to balance being the hero Spider-Man with his high school life as he deals with the threat of the Vulture. Thrilled by his involvement with the Avengers, Peter returns home, where he lives with his Aunt May (Marisa Tomei).
Following the watchful eye of his new mentor Tony Stark (Robert Downey, Jr.). Peter tries to fall back into his normal daily routine distracted by thoughts of proving himself to be more than just your friendly neighborhood Spider-Man. But when the Vulture (Michael Keaton) emerges as a new villain, everything that Peter holds most important will be threatened. It will be released on July 7, 2017, in the United States in 3D, IMAX, and IMAX 3D.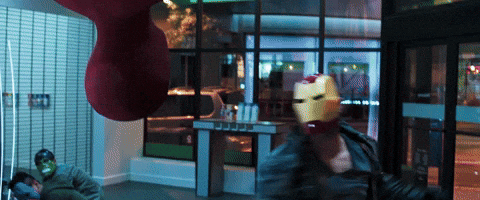 Up Coming Films
His upcoming film "The Current War" where he will be playing the role, Samuel Insull along with Benedict Cumberbatch, Michael Shannon, and Nicholas Hoult. The film will be released on December 22, 2017, by The Weinstein Company. Alfonso Gomez-Rejon served as director and Michael Mitnick wrote the film. Holland will also appear in Avengers: Infinity War (2018), where he will play, Peter Parker. It will be released on May 4, 2018, in IMAX. An untitled sequel is scheduled to be released on May 3, 2019.
Personal Life & Net Worth
In February 2017, Actor Tom Holland was reportedly dating 'Kick-Ass 2' actress Ella Purnell. According to a source, Holland was seen dancing with Purnell at Harvey Weinstein's BAFTA after-party at the Rosewood Hotel in central London. Prior to this, Holland has also reportedly dated his childhood sweetheart Elle Lotherington.
When he was a kid, he was a gymnast and use to do backflips, just to show Marvel that he could do that sort of stuff. He was like, "Hi, I'm Tom Holland." Backflip. "I'm from London." Side flip. "I'm five-foot-seven." Front flip. He had a lot of fun making those tapes.
This 5 feet 7 inches tall actor earns his salary from his acting career which adds up his recent net worth of $1 million. He holds a British nationality and belongs to white ethnicity.Tom is active on social networking sites like Facebook and Twitter.
Save
Others