Cristin Milioti Biography
Cristin Milioti is a Grammy Awards winning actress and singer. She is widely known for her work in Broadway theater productions "That Face" and the Tony Award-winning musical Once. Having active on this industry since 2006, she has appeared in several series and films.
Cristin Milioti Early Life & Education
Cristin Milioti was born on 16, August 1985, in Cherry Hill, New Jersey, U.S. Her father is of Italian origin, and Cristin calls her family "Olive Garden" Italian. Her mother is of Czech and Irish descent. She rose up in Cherry Hill, New Jersey. During her time at middle school, she discovered her love of acting at Long Lake Camp for the Arts in New York City.
Cristin Milioti's Middle School Buzz Cut
Source: YouTube
Cristin Milioti enrolled Cherry Hill High School East and graduated from there in 2003. She attended acting classes at New York Universiy, but she left out during her freshman year. However, she is placed in the university's advertisement.
Cristin Milioti Career
Cristin Milioti began her acting career by appearing in several national commercials. Her big screen debut came when she landed in the David Chase's crime drama television series "The Sopranos" where she played Catherine Sacrimoni from 2006 to 2007.
At the same years, she starred on Broadway as Alice Ashbrook in Helen Edmundson's award-winning adaptation of Jamila Gavin's novel "Coram Boy," which was written by Helen Edmundson and composed by Adrian Sutton.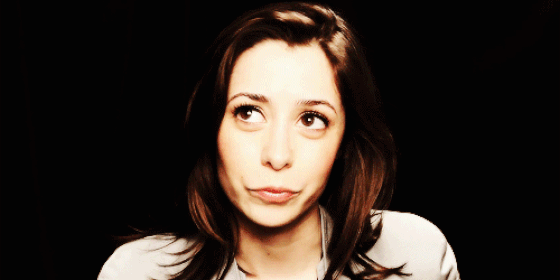 In 2009, she appeared on the comedy-drama television series "The Unusuals." The initial series order was for ten episodes. The show producer Noah Hawley stated via his Twitter account in mid-May 2009 that ABC would not be producing the show back for a second season.
Cristin Milioti was the 2010 star of Polly Stenham's "That Face', earning a Lucille Lortel Award naming for Outstanding Lead Actress for her work in Stunning.
Cristin Milioti on 66th Annual Tony Awards – Arrivals
Source: Zimbio
In 2012, Cristin Milioti earned a Tony Award nomination for Best Actress in a Musical for her work in "Once," play in which she performed from 2011 to 2013. Her performance, with fellow principal soloist Steve Kazee, gained the 2013 Grammy Award for Best Musical Theater Album.
Milioti appeared in the CBS sitcom "How I Met Your Mother" playing as Tracy McConnell, a future wife of Ted Mosby. Tracy McConnell is first noticed in the finale of Season 8, although her name is just shared in the series finale. Ted falls crazily in love with her, but in 2024 she passes away. She acted along with Josh Radnor, George Finn, Jason Segel, Cobie Smulders, Neil Patrick Harris and Alyson Hannigan.
In 2015, she co-starred in the crime drama television series "Fargo." For her role Betsy Solverson in the series, she was nominated for Critics' Choice Television Awards in the division of Best Supporting Actress in a Movie/Miniseries in 2016.
Cristin Milioti Recent Work
In 2017, she appeared in Andrew Wagner's film "Breakable You" where she played Maud Weller, a college graduate in her late twenties. She is portrayed as 5'10', having brown hair and awkward but charming features. Maud Weller teaches a philosophy class at an unknown university, and in the story is writing her thesis on "how people treat each other."
In 2017, she appeared on Running Late Show on January 24, 2017.
Besides that, as a singer she has sung the songs such as Call Your Girlfriend", "Slow It Down", "Losing My Mind", "Just Breathe" and much more.
Cristin Milioti Personal Life
Cristin Milioti began dating Jesse Hooker in 2008. The couple also became a central point of media when their engagement rumors circulated in the air, which Cristin Milioti told the New York Times in September of 2013 and was completely untrue.
Cristin Milioti and her ex-boyfriend Jesse Hooker Source: Broadway.com
In any case, engaged, married, dating, she and her boyfriend have been mutually for six years. Currently, Cristin Milioti is single and is not connected in any relationship. She is not married and has not any husband nor children.
Cristin Milioti Net Worth
Cristin Milioti holds an American citizen and belongs to white ethnicity. The 5′ 2″ actress has appeared several films and series. Most of her earnings source hails from her acting and singing career. Her estimated net worth has $2 million. She is also active on social networking sites like Facebook, Twitter.
Others